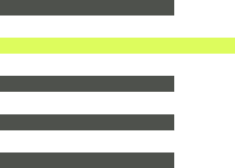 To be a published novelist,
you need to
finish that novel
Our Writing a Novel course has helped aspiring authors make their dreams come true.



- 150+ publishing deals


- Multiple prizewinners and Richard & Judy Picks


- Seven major Sunday Times & New York Times bestsellers


- Four TV/film adaptations with more to come


- Millions of copies sold…


It's a proven course for committed fiction writers.
Could you be submitting
your novel in 2024?
You'll fast track your writing progress through a proven programme of study over at least six months.

You'll be led by experienced tutors, guest writers and publishing leaders.

You'll be part of a supportive group giving regular, constructive feedback.

You'll cover everything from planning through to getting an agent.

What does the course involve?

You'll get:

*One-to-one feedback from your tutor*
*A small, supportive group working alongside you*
*Guided peer feedback*
*The skills to edit your own work*
*Deeper understanding of voice, characterisation, story structure*
*Unparalleled insight into the publishing industry*
*At the end of the course, you'll be invited to have work included in our anthology, sent to a list of over 200 literary agents and editors*

There's an online and two in-person versions of the course available, both of which offer free scholarship places.
Who's done the course?

Our alumni include over 150 published novelists – bestsellers, prizewinners, and with major TV/movie adaptations under their belts.
We have a proven track record of turning out remarkable fiction talent. Along with the skills you'll hone, the course is a mark of credibility. Agents and publishers take notice when a submission comes from one of our alumni.

And it's no wonder. Look them up:

- S J Watson (Before I Go To Sleep)
- Joanna Cannon (The Trouble With Goats and Sheep)
- Alice Feeney (Sometimes I Lie)
- Gail Honeyman (Eleanor Oliphant Is Completely Fine)
- Rachel Joyce (The Unlikely Pilgrimage of Harold Fry)
- Laline Paull (The Bees)
- Lesley Kara (The Rumour)
- Deborah Masson (Hold Your Tongue)
- Karen Hamilton (The Perfect Girlfriend)
- Fiona Cummins (Rattle)

…all took our flagship Writing a Novel course.

Could you be next?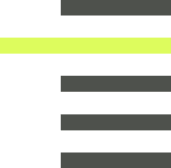 The right course
for you
Whether you'd like the flexibility of an online course, allowing you to fit your learning around other commitments, or to attend in-person classes at our London offices, write your novel with Faber Academy.
More about the course
This is our flagship course, which has seen alumni such as S J Watson (Before I Go To Sleep), Rachel Joyce (The Unlikely Pilgrimage of Harold Fry), Gail Honeyman (Eleanor Oliphant Is Completely Fine) and Alice Feeney (Sometimes I Lie) go on to conquer bestseller lists around the world.

Designed by the Director of our Fiction Programme, Richard Skinner, it's a six-month deep dive into the art of the novel, with sessions on every aspect you'll need to take you from the bare bones of a draft to a finished novel. You'll also hear from guest speakers including published alumni, Faber authors and senior Faber editors.
It's also a chance to build a writing group that you can take with you into your future writing career. Over the course of six months, you and your classmates will give feedback on each other's work, honing your own editorial eye as well as helping them develop their stories, and will be there to cheer each other on as you approach the finishing line of your first draft.

Browse the Reading Room
From author interviews and writing tips to creative writing exercises and reading lists, we've got everything you need to get started – and to keep going.