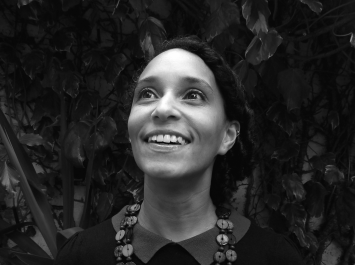 Lucy Farfort is an illustrator and writer of mixed Caribbean/English heritage. Her illustrations combine traditional watercolour painting and pencil work with digital techniques.
Most recently she has contributed illustrations to Happy Here, an anthology published by Knights Of and Book Trust and Bedtime Stories: Beautiful Black Tales from the Past published by Scholastic, and finished illustrations for a second picture book with Caterpillar Books for their new Our Town series written by Isabel Otter and created by Sarah Shaffi.
Lucy is currently illustrating her own picture book text which has been signed by a publisher, and is excited to have contributed to a bedtime stories anthology that's being published by Faber Children's next year.