276

courses
Novel Writing
A comprehensive six-month writing course for the serious writer, with access to some of the biggest names in publishing.
Level
What do these levels mean?
Tutors
Richard T. Kelly, Sarah May, Nikesh Shukla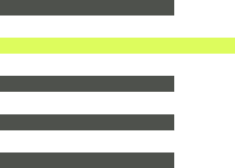 Find the right
people to
tell your story
Characters are at the heart of memorable fiction. Readers want to meet people they can go for a drink with or fall in love with or shout at. Characters they feel they know – or wish they knew. This four-week course helps you understand the conventions of writing characters and shows you how to create more engaging characters to keep your readers hooked. It will expand your range of techniques and challenge you to experiment with your writing.
Is this the right
course for me?
This is one of our 'Improving' courses – you don't need to be an experienced writer to take it, but if you're a complete beginner looking for an introduction to creative writing, it might be better to start with one of our starting out courses. This one is ideal if you've got an idea (or several!) for a great story, but are struggling to get the people who'll carry it living and breathing on the page.
Over two fortnight-long sessions, you'll work through guided reading, practical exercises and creative writing prompts. You'll have video introductions to the topics covered from your tutor, and instructions and tips on how to craft a satisfying story.
You'll be joined by a supportive group of fellow writers to read, discuss and feedback on your work, and we'll host forum discussions about hooking and keeping your readers engaged with your setting. We'll give you guidance on how to turn a sharp lens on your creative work and become a better editor of your writing, as well as honing those skills giving feedback to your classmates.
You'll have a special Q&A forum to keep in touch with and post your critical writing questions for your tutor during the four weeks. And at the end of the course, you'll find carefully curated additional reading and resources so you can take your interests further, as well as the opportunity to produce a piece of writing of up to 2,000 words based on one of the exercises you've worked on during the course.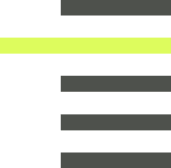 This course is formed of two fortnight-long sessions. During the two weeks, you can work through the session's materials at your own pace, at a time that suits you – you don't need to be online at a particular time. You'll be able to join in discussions with your classmates on the forums, and post some of your own writing in order to get feedback from them.
Course
Programme
Session 1
Monday 17 January – 30 January
Where do great characters come fro...
Session 2
31 January – 13 February
Five secrets of fantastic characte...
See remaining sessions
Browse the Reading Room
From author interviews and writing tips to creative writing exercises and reading lists, we've got everything you need to get started – and to keep going.
Recommendations from Faber