Short Stories I: Short Fiction for Beginners
Learn the craft of short story writing, then create and polish new stories of your own with an award-winning writer.
Level
What do these levels mean?
Time
Thursdays, 19.00–21.00
3
Spaces left
£850
£250 / month for 2 months and a £350.00 deposit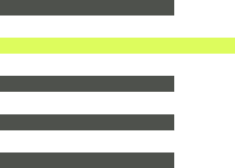 Discover the power
and possibilities
of short fiction
A short story is a shot of vodka (Chekhov), a love affair to the novel's marriage (Lorrie Moore), a high-wire act (Kevin Barry). It's a hand grenade, a sprint, a shock, a shiver. There's something taut, essential, elusive about it. There's a magic to it, an alchemy. A short story can be a mood, or a spell. It can be six words long, or six hundred, or 16,000. Whatever its length, it has to infer the entire and immersive world of a novel, create the same depth of consciousness in its characters, with a mere fraction of the words.
There is a potency, a purity to the form, and there's a playfulness, too, with what you can do, technically: writing in the second person, say, or the future tense. On the course we'll explore the technical possibilities with that spirit of playfulness, working forward from the fundamentals of the form.
Is this the right
course for me?
This course is a whirlwind introduction to the short story and its possibilities, intended to inspire, invigorate and get you writing, whatever your age or stage. You don't need to have written short stories – or anything at all – before, but it's also absolutely suitable for writers with previous experience who are looking to re-energise their process and understanding of the craft.
We'll look at what a short story is, what it has been historically, and what it might be – using that reading to develop your own practice as a writer. From Angela Carter and Borges to Lydia Davis and David Hayden, we'll look at fairytales and urban legends, at flash fiction, at the concept of the 'well-made' short story and how contemporary writers have dismantled it.
We'll read David Foster Wallace and Dorthe Nors and talk about coming-of-age stories. We'll read Lucia Berlin and Akhil Sharma and talk about how to write your own life, and we'll read Lesley Nneka Arimah and Hassan Blasim and discuss the modern fable. We'll read Kevin Barry, who blew the contemporary Irish short story wide open, and we'll read work by some of the most exciting emerging voices, such as Yan Ge and Melatu Uche Okorie, and discuss how to write contemporary life. We'll read Daphne du Maurier and Shirley Jackson and Elizabeth Bowen, looking at how to create and maintain a story's mood.
We'll read Raymond Carver and Gordon Lish and learn how to edit our own work: where to begin, and where to end, and how to cut right down to the bone. We'll end by looking at how and where to get your own work published, and at opportunities for unpublished and emerging writers.
Each session we'll start by discussing your own work, consolidating what you've learned from the week's exercises, carefully designed to get you writing, trying out different techniques, and having fun. We'll then workshop two people's writing, learning, in a safe and supportive space, how to sharpen our editorial instincts, how to read work-in-progress and give useful notes, how to hear and assimilate critiques – and how and when to discard them entirely.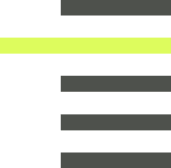 Sessions will take place every Thursday evening (19.00–21.00) for twelve weeks. The session programme given here is subject to change, but should give you a good idea of what to expect.
Course
Programme
Session 1
Thursday 29 September, 19.00–21.00
What is a short story?...
Session 2
6 October, 19.00–21.00
On the cusp...
Session 3
13 October, 19.00–21.00
Ma wrote true stories...
See remaining sessions
The best writing course I have ever done [...]. Lucy's course surpassed all expectations. She has such verve and enthusiasm and huge wide-ranging knowledge of literature across its forms.
Absolutely outstanding. Lucy is so knowledgeable, so lovely and so inspiring [...] She made huge efforts to get to know us as individuals and to help us with our individual journeys. She created a brilliant spirit in the class and selected fascinating readings and guest speakers. Best course I have ever been on.
Generous with her advice, brilliant in her lectures, and helpful with her handouts. Sensitive to diversity, different cultures, backgrounds. I found it far better and more intimate than expected. [...] It teaches you everything you need to know about writing short stories. Wow.
She was absolutely amazing. She taught in a way that let me assimilate what I learned into my writing. She was extremely knowledgeable on craft, but also on the heart and pull of a story
The best writing course I have ever done [...]. Lucy's course surpassed all expectations. She has such verve and enthusiasm and huge wide-ranging knowledge of literature across its forms.
Tutors
Lucy
Caldwell
Born in Belfast in 1981, Lucy Caldwell is the multi–award winning author of three novels, several stage plays and radio dramas...
More About This Tutor
Lucy Caldwell
Browse the Reading Room
From author interviews and writing tips to creative writing exercises and reading lists, we've got everything you need to get started – and to keep going.
Recommendations from Faber