Writing Poems
A playful, supportive three-month poetry course for beginners and aspiring amateur poets, with two of the best practitioners and teachers in the country – at Faber, the home of British poetry.
Level
What do these levels mean?
14
Spaces left
£595
£200 / month for 2 months and a £195.00 deposit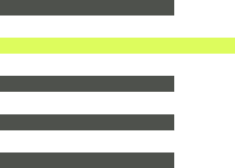 Discover the
craft of
poetry
Over the course of three months, join Faber poets Maurice Riordan and Richard Scott for weekly classes as you share your work with like-minded fellow writers, learn new techniques and develop your reading and appreciation of poetry.
Together, our experienced tutors have put together a course aimed at inspiring beginner writers so that they create new poems, learn to make more discerning judgements about their own work, and are inspired afresh by poetry. The course aims to be positive, supportive and fun, so that by the end of the twelve weeks, each poet will come away invigorated by a desire to write the best work they can, and in possession of new poems to set them on their way. We'll end the course with an evening designed to help you navigate the next steps too.
Is this the right
course for me?
This course is suitable for writers who are just starting out, and for those who wish to continue developing their work. You may have been writing poetry for years – squirreling away fragments or working by yourself; or perhaps you've always wondered about how to turn your ideas into poems but don't know where to begin. Either way, you want to take your craft to the next level – and this course is the place to do it.
The course will take place on Zoom on Monday evenings, 7–9 p.m. There will be a break between sessions two and three.
Course
Programme
Session 1
Monday 17 April, 19.00–21.00
Improvising the Poem...
Session 2
24 April, 19.00–21.00
Alibis and Excuses with Maurice...
Session 3
8 May, 19.00–21.00
Introduction to the Lyric (and Ant...
See remaining sessions
Tutors were both wonderful, knowledgeable and encouraging.
Richard and Maurice were both excellent, knowledgeable, passionate and did a great job of leading the group.
I feel I now have the tools to really improve my own work and to take it forward.
Tutors were both wonderful, knowledgeable and encouraging.
Tutors
Maurice
Riordan
Maurice Riordan was born in Co. Cork. His first book, A Word from the Loki (1995), was nominated for the T. S. Eliot Prize...
More About This Tutor
Maurice Riordan
Richard
Scott
Richard Scott was born in London in 1981. His pamphlet Wound (Rialto) won the Michael Marks Poetry Award 2016 and his poem...
More About This Tutor
Richard Scott