Writing Lives
Life writing is perhaps the most exciting and broadest literary genre of our times – spend a week discovering how you can work within the form to tell your story of a life.
Level
What do these levels mean?
Time
Monday–Friday, 10.00–16.00
12
Spaces left
12 in stock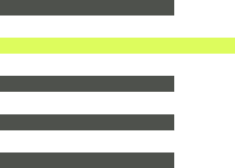 How do we
write about
a life?
From bestsellers by doctors and lawyers to Norwegian experiments in autofiction, the genre of life writing is bigger and broader than ever. This course will look at the many and diverse ways you can write about your life or other people's. For example, how truthful can/should you be in presenting yourself in your writing? Should you treat yourself or others as a fictional construct? To what extent can you yourself enter into the telling of another person's life?
These questions are formal as well as ethical and wide open to interpretation. Drawing on a comprehensive reading list, and putting these ideas into practice in a series of writing exercises, we will spend the week discussing and deciding on the most suitable way for you to write into this newly re-energised and vibrant form of literature.
Is this the right
course for me?
Whether you're looking to write about your own life or someone else's, this course will explore the many possibilities the genre has to offer. You don't need to have taken any courses before but the course is also not designed for complete beginners and is best suited to students who have experimented with some form of writing before.
This course runs for five days, from 10.00–16.00. Each day will be divided into two sessions: in the morning, the day's theme will be introduced and then discussed as a group, followed by a writing exercise. There will be an hour's lunch break at 13.00, followed by a second, related writing exercise and a final group discussion to end.
Course
Programme
Session 1
Monday 8 August, 10.00–16.00
Non-fiction: Writing about the sel...
Session 2
9 August, 10.00–16.00
Non-fiction: Writing about others...
Session 3
10 August, 10.00–16.00
Guest Tutor ...
See remaining sessions
Tutors
Richard
Skinner
Richard Skinner is a novelist, poet and critic. His most recent book, The Mirror, was described as 'beautifully written...
More About This Tutor
Richard Skinner
Location
Bloomsbury House
74 - 77 Great Russell Street
London WC1B 3DA
Covid
While we hope this course will take place in our London offices as normal, we're always monitoring the situation with COVID-19, both nationally and locally, very carefully. We have extensive Covid safety measures in place in Bloomsbury House and are continuously re-evaluating these according to and beyond current Government guidelines.

Should any change in situation regarding the virus require us to move a portion of your classes online, we now have both the expertise and the technology to do so without disrupting your experience with us. If we do need to pursue this option, using video-conferencing software and our bespoke virtual classroom, we will also offer a discount for the affected sessions.

Find out more about our Covid safety measures and refund policy here.
Browse the Reading Room
From author interviews and writing tips to creative writing exercises and reading lists, we've got everything you need to get started – and to keep going.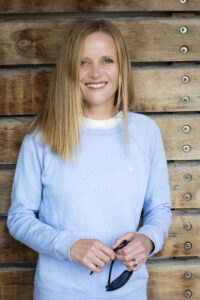 Recommendations from Faber