Writing for Children
Don't you just take out all the long words? No. It's harder than that, but this inspiring children's writing course will help.
Level
What do these levels mean?
2
Spaces left
£995
£300 / month for 2 months and a £395.00 deposit
COVID-19
Latest information
Concerned about Covid disrupting this course? Read about our Covid refund policies and safety measures here.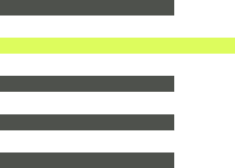 Always wanted to write
a children's novel?
Start here
Come to Faber's offices and spend twelve weeks with fourteen other children's writers, plus Anthony McGowan, award-winning author of The Knife That Killed Me, The Donut Diaries, the Carnegie-shortlisted Rook and the Carnegie-winning Lark.
Covering fiction for children aged six to young adult, Tony will lead the lessons on this intensive, practical, skills-based writing course, and you'll benefit from everything he knows about this difficult craft – plots that keep kids gripped, dialogue that convinces them, humour that gets giggles.
Then there's feedback – weekly reading and help on your work. No essays about Rudyard Kipling: the focus is on your writing, every week, making sure you get it done, and that it's getting better all the time.
Is this the right
course for me?
This three-month course is one of our 'Improving' courses, so you don't need to have taken any writing courses before. You might have had an idea for a children's book you've been thinking about for a while, or you may have been working on other types of writing before now. By the end of the twelve weeks, you should expect to have written a substantial chunk of your children's book, and be well on your way to becoming a fully-fledged writer.
The course will take place on Monday evenings, from 7–9 p.m., at our offices in London.
Course
Programme
Session 1
Monday 24 January, 19.00–21.00
Introduction: Why write for children?
Session 2
31 January, 19.00–21.00
Finding a voice for younger children
Session 3
7 February, 19.00–21.00
The Myth Kitty: Using folklore, myth and legend
See remaining sessions
Location
Bloomsbury House
74 - 77 Great Russell Street
London WC1B 3DA
Covid
While we hope this course will take place in our London offices as normal, we're always monitoring the situation with COVID-19, both nationally and locally, very carefully. We have extensive Covid safety measures in place in Bloomsbury House and are continuously re-evaluating these according to and beyond current Government guidelines.

Should any change in situation regarding the virus require us to move a portion of your classes online, we now have both the expertise and the technology to do so without disrupting your experience with us. If we do need to pursue this option, using video-conferencing software and our bespoke virtual classroom, we will also offer a discount for the affected sessions.

Find out more about our Covid safety measures and refund policy here.
Browse the Reading Room
From author interviews and writing tips to creative writing exercises and reading lists, we've got everything you need to get started – and to keep going.
Recommendations from Faber