Writing Fiction
Work with Keith Ridgway to improve your writing in a way that's distinctively yours. It's not about ironing out your eccentricities, it's about developing the skills to fully inhabit your own voice.
Level
What do these levels mean?
Time
Wednesdays, 19.00–21.00
10
Spaces left
£1095
£300 / month for 2 months and a £495.00 deposit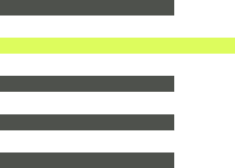 Find your
own way
in fiction
You want to write fiction that is distinctive, new. Fiction that comes out of your own subjective experience of the world, and out of your own subjective reading of great literature. Fiction that is yours.
Keith Ridgway is the prizewinning author of novels like A Shock and Hawthorn & Child. He's been writing distinctive, arresting fiction for over twenty-five years, and has been teaching fiction writing at the Faber Academy for almost ten. In that time he has developed the unique Writing Fiction course. It will get you to look again at the fundamentals of the craft, and will ask some fundamental questions:
- Why fiction? And why us? What makes any of us think that we have anything to add?
- Do we just have stories? Or do we have something else as well?
- Do we need to have something else? Do we need to have stories?
- Should we always know exactly what we're doing? Where we're going? What happens when we don't?
- How can we make what we write mean as much to a reader as it does to us?
Is this the right
course for me?
This three-month course is intended for fiction writers who are looking for new ways to explore and consider the possibilities of fiction, and to work on the potential of their own writing. If that sounds like you, and you are also looking for a group of supportive and inquisitive peers to share work and discussions with, this course is for you.
The course has a lively, inclusive atmosphere in which discussion and the spirit of engagement foster a supportive and respectful environment. Considerations of technique, process and motivation form a large part of things – as does reading with a writerly eye.
'You should write because you love the shape of stories and sentences and the creation of different words on a page. Writing comes from reading, and reading is the finest teacher of how to write.' – Annie Proulx
With this in mind we'll look at examples of strong, distinctive fiction and at how it can allow us to see the world in new ways. Ways that have been fashioned for us by writers who don't try to please or persuade, but who put us where they want us to be. This is the sort of writing that lives in the heads of readers, and that's the sort of writing we want to create.
Keith will encourage you to write, and to write every week. But this is not mandatory. You decide the extent to which you want to share your work. But all students who share their work will have that work read by Keith and by the other students, and will have at least two opportunities to have it discussed during the weekly sessions.
By the end of the course your own fiction should begin to feel just that: your own. The material and subject matter, the style and language, the motivation and intention that is uniquely yours.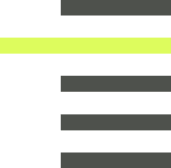 The course consists of twelve two-hour evening sessions, which will take place on Wednesdays from 19.00 until 21.00 at The Bindery, Faber's offices, near Farringdon Station.
Course
Programme
Session 1
Wednesday 17 January, 19.00–21.00
Introductions...
Session 2
24 January, 19.00–21.00
Subject...
Session 3
31 January, 19.00–21.00
Perspective & Narrative Voice...
See remaining sessions
Keith was an exceptional tutor — he was both encouraging and inspiring, just what I needed from this course.
He was interesting, human, never patronising, enabling, challenging, and incredibly on the ball. There was a sense of complete commitment to the process.
Keith Ridgway was an excellent teacher; his classes were rigorous, material well-prepared, and approaches varied.
Keith was an exceptional tutor — he was both encouraging and inspiring, just what I needed from this course.
Tutor
Keith
Ridgway
Keith Ridgway is from Dublin. He is the author most recently of A Shock (Picador, New Directions, 2021), which was the winner...

More About This Tutor
Keith Ridgway
Location
The Bindery
51 Hatton Garden
London EC1N 8HN
How to get here
Faber's office, The Bindery, is well connected by public transport, with Farringdon Station just five minutes' walk away, and stops for several bus routes in the area too. If you're coming from outside of London, the office is a short bus or taxi journey from Kings Cross, Euston and St Pancras stations.
Browse the Reading Room
From author interviews and writing tips to creative writing exercises and reading lists, we've got everything you need to get started – and to keep going.
Recommendations from Faber