Writing Crime
Learn the secrets of the UK's most popular genre – and begin work on your own crime novel.

Level
What do these levels mean?
Time
Flexible (see Course Schedule)
13
Spaces left
13 in stock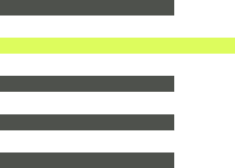 Begin your
crime writing
journey
Spend eight weeks with a small group of fellow crime writers developing your ideas, broadening your palette of techniques and injecting more suspense into your writing. Each week you'll receive valuable feedback from your closeknit group while finetuning your self-editing skills by responding to other writers' work. There are weekly group webinars or Q&A sessions with your tutor, plus a live chat with a guest crime author whose work you'll learn from during the course.
Every session features downloadable tutor notes and recorded lectures, guided reading and analysis, practical exercises and prompts to keep you writing, as well as exclusive interviews with leading crime writers. You'll have dedicated private forums and chatrooms to discuss your work in confidence 24/7, along with around-the-clock moderator support.
Is this the right
course for me?
This course is designed for students who are already writing and are keen to take their skills to the next level. You'll have a specific interest in crime fiction, with some ideas – however rough! – for a novel that you're hoping to develop during the course.
This course is a flexible one, meaning that each session – with the exception of the last, longer one – is open for one week. During that week you're free to work through the materials, join in the discussion and upload your work at any time that suits you. The live webinars with your tutor during the course – in weeks 1,3, 5 & 7 – will take place on Wednesdays, 6.30–7.30 p.m. (UK time). The guest Q&A in week 6 will be scheduled according to your guest speaker's availability, and confirmed with the group ahead of time.
Course
Programme
Session 1
30 January – 5 February
Starting Points...
Session 2
6 February – 12 February
Sense of Place...
Session 3
13 February – 19 February
Criminally Good Characters...
See remaining sessions
Tutor
Andrew
Wilson
Andrew Wilson is a novelist, biographer and journalist. His first book, Beautiful Shadow: A Life of Patricia Highsmith (Bloomsbury)...
More About This Tutor
Andrew Wilson
Browse the Reading Room
From author interviews and writing tips to creative writing exercises and reading lists, we've got everything you need to get started – and to keep going.
Recommendations from Faber
Founded in 1929 in London, Faber is one of the world's great publishing houses. Our list of authors includes thirteen Nobel Laureates and six Booker Prize-winners.
Visit Faber