Writing Audio Drama: From Plays to Podcasts
Learn to write gripping audio drama with an intensive week-long course on story, structure and technique – and take an in-depth look at the growing market for this exciting form.

Level
What do these levels mean?
Time
Monday–Friday, 10.00–16.00
12
Spaces left
12 in stock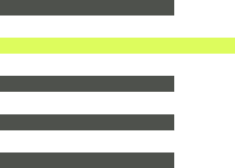 Explore a new
medium for
your writing
Audio drama is cutting edge. The BBC is still one of the biggest suppliers of radio and audio drama in the world and actively seeks new writers, giving them more freedom than in TV or film. And now the expanding market for drama podcasts makes it possible to bypass all the gatekeepers and get your work out to completely new audiences.
This five-day online course will introduce you to the world of writing audio drama. It'll develop your pitching, plotting and scene-writing skills, and arm you with a keen eye for structure in your fiction going forwards.
Is this the right
course for me?
Although the focus of this course will be on audio drama specifically, we'll be developing the analytical concepts we need to make scenes and drafts progressively better. As a result, the course is not only for people wanting to focus solely on writing radio or audio-drama: it's for anyone interested in honing skills vital to all narrative forms, including prose fiction.

During the five days, we will be aiming to develop ideas from scratch. Students are welcome to work on existing drafts but must be prepared to put them through the same process of development, or in this case, redevelopment, from proposal/pitch to scene-plan, as if they were completely new ideas. This will help you discover why you never finished that draft, how to finish it now – and how to make it better if you did finish it but not yet to your satisfaction.
Over the course of the week, we'll cover planning, from 'proposals' and 'pitches' to more detailed outlines, treatments, and scene plans, then move on to character creation, thematic exploration, dialogue, and scene writing. Every session will include short informative lectures, practical exercises, work-sharing, and discussion, as well as individual tutorials on your work-in-progress.

By the end of the week, you will be better equipped to rewrite and finish drafts, either as a radio/audio drama or in any other narrative form, because you'll know what to do, why, and where you're heading. We'll conclude with an examination of the business side of things, including the expanding market for podcasts and other non-broadcast dramas and drama docs.
'…Mike Harris's adaptation (actually, more of a masterclass in filleting and repurposing) took Trollope's major characters and plot lines, shook them about, jettisoned everything dispensable, and grippingly refashioned them for the 21st century.' (Daily Telegraph)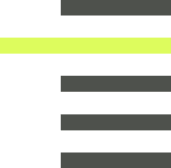 The course will run from 10 a.m. until 4 p.m., Monday to Friday, on Zoom. Each day will be divided into two-hour sessions, one in the morning and one in the afternoon, with a two-hour break for lunch and for completing exercises we will then discuss.

Each taught session will be a dynamic mixture of short theoretical/explanatory lectures, followed by questions and discussion, practical exercises, and sharing of work-in-progress. Individual tutorials will take place in-session while the rest of the group works on writing exercises, as well as outside the session slots.
Course
Programme
Session 1
Monday 20 June, 10.00–16.00
Fundamentals...
Session 2
21 June, 10.00–16.00
Drafting...
Session 3
22 June, 10.00–16.00
Structure...
See remaining sessions
Michael Harris's Audio Drama course was by far the best of the ten or so creative writing courses I have attended
Michael Harris's Audio Drama course was by far the best of the ten or so creative writing courses I have attended...
Tutor
Mike
Harris
Mike Harris is a script writer, dramatist, director, and experienced creative-writing tutor. He has written more than 150 single...
More About This Tutor
Mike Harris
Browse the Reading Room
From author interviews and writing tips to creative writing exercises and reading lists, we've got everything you need to get started – and to keep going.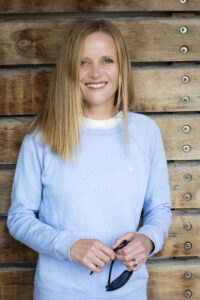 Recommendations from Faber