Writing a Novel (Online)
A serious but flexible course for committed writers, with access to leading industry experts and round-the-clock support from our team.
Level
What do these levels mean?
Application Deadline
Sunday 08 Jan 2023
28
Spaces left
£2500
£500 / month for 4 months and a £500.00 deposit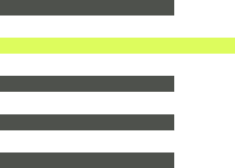 It's time to
write that
novel
This online version of our flagship course, designed in collaboration with the Director of our Fiction Programme, Richard Skinner, has seen alumni such as Joanna Cannon, Asia Mackay and Deborah Masson go on to win awards and dominate bestseller lists. In fortnightly sessions, you'll learn everything you'll need to take you from the bare bones of a draft to a finished novel. You'll also hear from guest speakers including published alumni, Faber authors and senior Faber editors.
Is this the right
course for me?
This eight-month course is ideal for anyone trying to fit a serious commitment to writing around work, life or all of the above. Study wherever you are in the world, at a time that suits you, with a flexible fortnightly structure, expert tutor guidance and continuous moderator support each step of the way.
Join a small, supportive group of likeminded writers on our newly redesigned online platform as you work through our extensively updated content and enjoy exclusive guest sessions from editors, agents and some of our published alumni. Stay in contact during those writing wobbles, day or night, and benefit from regular feedback on your work from your classmates, as well as honing your editorial brain as you help their novels develop too.
As well as leading the group through regular webinars, your tutor will give one-to-one feedback with Zoom tutorials and audio notes, and a detailed written report on the first 15,000 words of your novel at the end of the final session.
By the end of the course, you'll have a tight-knit group of writing colleagues you can continue working with in our thriving alumni area – and the opening of your novel should be in perfect shape to submit to our anthology, sent out to an extensive list of leading literary agents.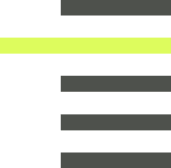 The course consists of thirteen sessions, which you work through progressively with a small group of peers, your tutor and a moderator. There's no need to log on at a certain time each week – as long as you complete the set assignments and peer feedback by the end of each fortnightly session, you can work at any time of the day or night.
Course
Programme
Session 1
Opens Wednesday 18 January
Introductions...
Session 2
Opens Wednesday 1 February
Beginnings...
Session 3
Opens Wednesday 15 February
Character...
See remaining sessions
Tutors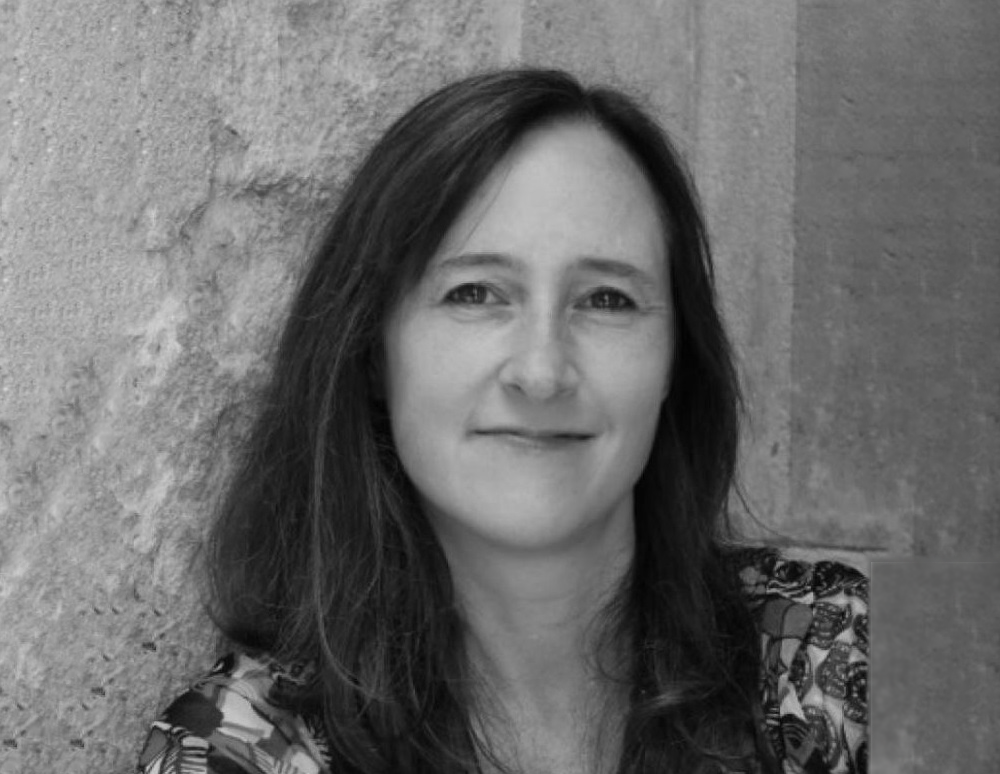 Lee
Weatherly
Lee Weatherly has written more than fifty books for children and young adults, including the bestselling Angel series, and is...
More About This Tutor
Lee Weatherly
Peter
Benson
Peter has published eleven novels, both in the UK and in translation. His prize winning debut, The Levels, was published in...
More About This Tutor
Peter Benson
Rowan
Hisayo
Buchanan
Rowan Hisayo Buchanan is the author of Harmless Like You – the winner of The Authors' Club First Novel Award and a Betty Trask...
More About This Tutor
Rowan Hisayo Buchanan
How to Apply
All applications are assessed by the online tutor team. Applying is easy: simply click on the 'Apply' button above to start. You will need to create an account with us (or log into an existing one), then upload the following documents:
Covering letter and book recommendation
Your covering letter should detail your writing experience, whether you have done any sort of writing course before, what you hope to gain from the course and why you want to do it now. Please also include a book recommendation (up to 200 words): which novel would you recommend to another writer, and why?
Synopsis (250–750 words)
A brief outline of your idea for a novel – include details about character, setting and events, and a working title if you have one.
An example of your prose (approx. 1,000 words)
This doesn't have to be from your proposed novel, but it's useful if it represents your voice and genre.
The Faber Academy
Scholarship Programme
There is a scholarship place available on this course for a writer who otherwise could not afford to attend. We particularly welcome applications from writers of colour, disabled writers and LGBTQ+ writers.
To apply, please email a covering letter and 1,000 words of prose (as Word docs or PDFs) to academy@faber.co.uk, with the subject line 'Scholarship Application: Writing a Novel (Online)'. The full terms and conditions and more information about our scholarship programme can be found below.
Find out more
When I started the course, I was considering giving up on my dream of ever having a career as a writer [...] In my case, it's been life changing.
I took a rough plot outline to the Faber Academy Writing a Novel online course with the brilliant Tom Bromley. By the end of the course I had learnt so much and managed to complete a rough first draft.
I've been wanting to do this course for several years, and it more than lived up to expectations. It was genuinely one of the best things I've ever done, I absolutely loved it.
I thoroughly enjoyed the course. It has given me confidence to pursue my writing. It was great being part of a supportive group [...] The added bonus is that the support continues as part of the alumni family. Thank you.
The atmosphere was incredibly friendly and inclusive. I have no complaints, and I've already started recommending the course to every writer I know!
Really glad I did it. It gave me the push and confidence boost I needed to get this novel well underway.
I didn't expect I'd get so attached to the other writers in my group, and I didn't expect I'd get so much feedback in each session! I also underestimated the impact of peer feedback, and how much it would help me grow as a writer.
Just this morning my husband commented on how I had changed in terms of the way I seem to approach writing now and the kinds of demand I make of myself. I think that that was/ is the real value of the course – encouraging individual writers to grow as writers, to forge ahead with confidence.
I was considering giving up on my dream of ever having a career as a writer [...] In my case, it's been life changing.
Frequently Asked Questions
Do I need to have prior writing experience for this course?
This is an advanced course and so not suitable for writers who'd consider themselves beginners. That said, you don't necessarily need to have taken any writing courses before – it's absolutely fine if you've been writing on your own.
As well as making sure you've got a good grasp of the writing basics, our online team will also want to be sure your novel idea is reasonably developed – that doesn't mean final or perfect or entirely plotted out (and it's fine if it starts to change as you get further into the course!), but there should be enough potential story material there that you'll be able to hit the ground running once the course starts. If they feel you might not be quite at that point, they may suggest you try our Kickstart Your Novel course first.
I'm going to be away for two weeks during the course. Will this be okay?
Generally speaking, this shouldn't be a problem. If you're not going to have reliable internet access where you're going, or your plans mean you'll have less time available, just let the online team know in advance and they'll be able to set up early access to the relevant session so that you can work ahead or download course materials to take away with you. If you're going to be unable to access the course for longer or more regular periods over the eight months, get in touch so we can advise how this might impact your experience.
How many hours per week do I need to dedicate to this course?
You'll need to commit to at least five to seven hours each week in order to complete the practical tasks and work on your novel, and to read and give feedback on your peers' writing.
How much contact will I have with my tutor?
You'll have a lot of contact with your tutor in various forms during the course. These include three group Zoom webinars, recorded audio notes giving you one-to-one feedback on your first 2,000 words, two one-to-one Zoom tutorials, a written report on your first 15,000 words at the end of the course and three live Zoom Q&As with guest speakers and your tutor. They'll also be in contact with the group during each fortnightly session via the forums.
How do you assign students to tutors?
We try our best to match you with a tutor with expertise in the genre you are writing in. While we take requests to work with a specific tutor into consideration, we can't always guarantee that you will be in a group with your preferred tutor. No matter which class you're placed in, all students will be working through the same course material.
How many classes are there?
It varies! Depending on the intake, we may recruit more tutors and add additional classes. Those teaching on the course may be different from what you see on the course page, but we make sure all our tutors are equally experienced in teaching.
How is the teaching delivered?
There's a mix of formats used – recorded lectures, live webinars, written handouts, forum discussions, live tutorials and written exercises.
How much of my work will I get feedback on?
You'll submit 1,000 words per fortnight to get peer feedback on. And you'll have feedback from your tutor on your first 2,000 words near the beginning of the course and then the first 15,000 after the course has finished.
Browse the Reading Room
From author interviews and writing tips to creative writing exercises and reading lists, we've got everything you need to get started – and to keep going.
Recommendations from Faber
Founded in 1929 in London, Faber is one of the world's great publishing houses. Our list of authors includes thirteen Nobel Laureates and six Booker Prize-winners.
Visit Faber