Writing a Novel (Newcastle)
A comprehensive six-month writing course for the serious writer, with access to some of the biggest names in publishing. If you're thinking about a creative writing MA, consider this practical alternative.
Level
What do these levels mean?
Application Deadline
Sunday 14 Jan 2024
15
Spaces left
£3000
£400 / month for 5 months and a £1,000.00 deposit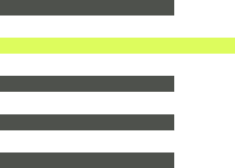 Dedicate
six months
to your novel
This is our flagship course, which has seen alumni such as S J Watson, Saara El-Arifi, Rachel Joyce, Gail Honeyman and Alice Feeney go on to conquer bestseller lists around the world. Designed by the Director of our Fiction Programme, Richard Skinner, it's a six-month deep dive into the art of the novel, with sessions on every aspect you'll need to take you from the bare bones of a draft to a finished novel. You'll also hear from guest speakers including published alumni, Faber authors and industry professionals.
It's also a chance to build a writing group that you can take with you into your future writing career. Over the course of the six months, you and your classmates will give feedback on each other's work, honing your own editorial eye as well as helping them develop their stories, and will be there to cheer each other on as you approach the finishing line of your first draft.
This second iteration of Writing a Novel in Newcastle will be taught by Richard T. Kelly. Born in Newcastle, Richard has written much about the north-east, in particular his debut novel, Crusaders (Faber, 2008), and has taught Writing a Novel in London since 2017.

Of Crusaders, New Statesman said: 'An ambitious and convincing account of political chicanery, ideological quandaries and gang violence in 1990s Newcastle... In Crusaders, the north-east has found a new champion.'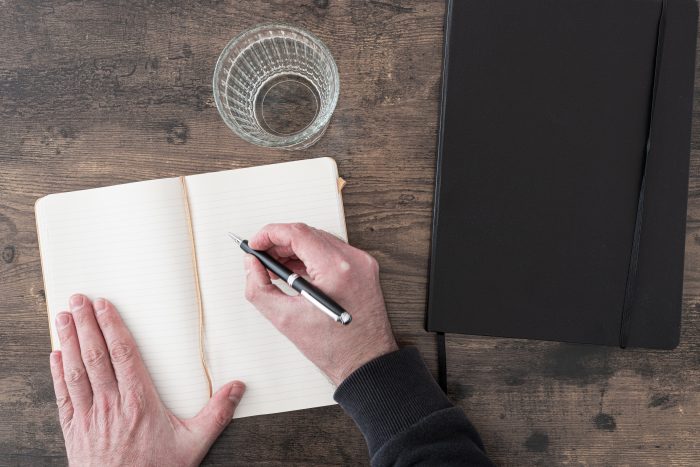 Is this the right
course for me?
This is an advanced course, designed as a practical alternative to a Creative Writing MA. Accordingly, it's not suitable for writers who would consider themselves complete beginners. That doesn't mean you need to have taken courses before, but it does mean that you need to feel confident that you're ready to start work on your novel. You will also need to have an idea for it – it might be one you've been working on for a while, or it could be something a little more unformed that you're hoping to pin down with the help of the course.
In weekly workshops, we'll cover everything from the first conception of an idea through to getting words on the page, narrative structure, character development and editing. You'll be learning from our experienced Course Directors, as well as guest tutors including top authors from Faber and elsewhere, editors, agents and industry experts – and, of course, the fourteen other dedicated writers in your class.
You'll receive one-to-one feedback from your tutor and you'll also have 10,000 words of your novel workshopped in class during your peer presentation sessions.
If you're looking to start a career as a writer, there is no better way to get going on the road to publication than to meet the people who make that happen every day. Hear talks from people at the heart of the industry, then put your work in front of the UK's top literary agents once the course is over in the much-anticipated anthology.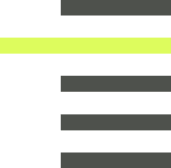 This course consists of twenty-two two-hour evening sessions and six full-day sessions. All evening sessions will take place on Mondays, 7 – 9 p.m. Full-day sessions will take place on Saturdays from 10 a.m. – 4 p.m. – see programme for dates.

Please note: your tutor may adapt the titles, order or content of these sessions based on the needs or interests of the students in any given class. Guest tutors may be subject to change due to unforeseen circumstances.
Course
Programme
Session 1
Monday 29 January 2024, 7 – 9 p.m.
Introductory Session...
Session 2
5 February, 7 – 9 p.m.
Ideas, research, planning...
Session 3
12 February 7 – 9 p.m.
Guest Session...
See remaining sessions
How to Apply
Places on this course are limited and keenly contested, but we strive to keep the application process as simple as possible. The three steps to apply are outlined below:
Covering letter
Reading your application, tutors are looking to get a sense of you as a writer and as a member of the group. As such, we don't have specific requirements from your covering letter, but it's a good opportunity to tell us what you want to get out of the course, what sort of writing experience you've had, why you've chosen us and why you've decided to do it now.
Prose sample (1,000 words max)
Your sample does not have to be a complete story, and it doesn't have to be from the novel you want to write on the course – just representative, so the tutors can get a good idea of what you'll be working on. If you're planning on writing first-person comic sci-fi on the course, don't send your omnisciently narrated historical mystery!
Submit your application
That's it! We'll aim to respond to all applications within ten days of the application deadline.
Course Tutor
Richard T.
Kelly
Richard T. Kelly is the author of the novels Crusaders (2008), The Possessions of Doctor Forrest (2011) and The Knives (2016)...
More About This Tutor
Richard T. Kelly
Location
The Common Room
Neville Hall
Newcastle upon Tyne, NE1 1SE
About the Common Room
The Common Room is a new charity, formed to lead the restoration of Neville Hall in Newcastle. Their vision is to use their unique heritage to inspire the next generation of innovators and engineers. Through education and engagement activities, they will support the region's future economic growth and provide a range of public spaces for innovation, collaboration, events, lectures, weddings and more.

We're delighted to host our Newcastle courses in this historic venue.
Find out more
I always felt that I had a novel in me. However, I needed someone — or something — to prise it out! Writing a Novel at the Faber Academy in Newcastle was just what the doctor ordered, and I loved every magical minute.
Writers, especially those just like me, with little or no formal training, often suffer from a lack of self-belief. After the course, I came away believing in myself as a writer, with a solid group of associates who I know I can call on for advice. And that, to me, was priceless.
I'd say to anyone wanting to write a novel and contemplating this course: do it! You'll find it fun, thought-provoking, practical and inspiring
The best investment I have ever made in myself [...] Working alongside other writers on a similar journey has been supportive and inspiring. The last six months has been an incredible journey – one of the most difficult, most challenging but most satisfying ever.
Frequently Asked Questions
How much time do I need to commit to this course outside of the classes?
We usually say you'll need to set aside five to seven hours per week, outside of class time. This is for your own writing – sometimes in response to a particular task your tutor has set you, but generally just for making progress on your novel – and for reading the extracts of the students being workshopped the following week. If you have more time available for writing, that's absolutely brilliant. But five to seven hours will keep everything ticking over nicely.
I'll need to miss a couple of sessions because of other commitments. Does this matter?
Not necessarily! It's often the case that students have to miss a session over the course of the six months. You'd just need to let your tutor know in advance so that they can give you any handouts you'll miss, and you'll usually find that your classmates will be happy to share notes afterwards too. Having said that, if you know you'd be missing more than two consecutive classes, that's a little different. Get in touch and we'll be happy to advise.
How many other people will there be in my class?
There are fifteen students per class.
How often will I get feedback on my work, and will I have one-to-one time with my tutor?
You'll receive feedback from the entire group on 10,000 words of your novel – this is usually done in two separate peer presentation sessions of 5,000 words, spaced out during the six months. These discussions are led by your tutor. You'll also have a one-to-one with your tutor towards the end of the course.
Will I get access to agents and editors as part of this course?
Yes. You'll have guest speaker sessions with at least one agent and editor during the course, and these slots include a Q&A session where you'll be able to ask them your own questions. You'll also submit an extract of your novel to us at the end of the course for inclusion in our anthology. We send this to a long list of UK literary agents, and they'll be able to contact you directly if they'd like to see more.
I already have a literary agent. Can I still take this course?
Yes, absolutely. We've had previously published and currently agented authors take the course before, for many reasons – whether you're looking to build up your technical knowledge, or changing genre, or just feel in need of the structure of a course and the camaraderie of a group, we're more than happy to see an application from you even if you're at the more experienced side of the scale.
Browse the Reading Room
From author interviews and writing tips to creative writing exercises and reading lists, we've got everything you need to get started – and to keep going.
Recommendations from Faber