Who Do You Think They Are? Getting into Character
Learn and apply psychoanalytic theories to your characters in this unique four-week course – all the tools you'll need to create rich, convincing inner lives for the people at the heart of your novel.
Level
What do these levels mean?
Time
Saturdays, 10.00–16.00
14
Spaces left
14 in stock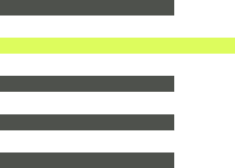 Understand who
your characters are – and why
they do the things they do
The success of a novel depends on insightful, considered and compelling characterisation. Your characters need to feel real; they must stand up to close analysis. The characters we remember – the ones we care about and root for – have a traceable emotional history which makes sense of their needs, desires, ambitions, fears, secrets, contradictions and vulnerabilities.
Psychoanalysis is essentially the study of personal development, the exploration of what makes us who we are. It offers a wealth of developmental narratives – a variety of frameworks or perspectives through which we can understand the story of how character is formed. In this course, experienced psychotherapist and editorial consultant Arabel Charlaff will equip you with some of these basic psychoanalytic theories and help you to begin delving into your characters' inner worlds.
Is this the right
course for me?
This course is suitable for all fiction writers, whether you're an aspiring novelist, already published or anywhere in between. Ideally, you will bring a specific character from a work-in-progress to class (a novel, short story or script idea), as you'll use them for exercises during the sessions.
From the moment that you introduce your characters to the group, we'll be treating them as real people and encouraging you to question them deeply: why do they do what they do? What motivates them? How have they become who they are?
Over the course of the four sessions, we'll consider the story of human development from infancy to old age. We will touch on the major milestones, the points of crisis, the ways in which 'healthy' development can be interrupted, diverted or even arrested. We will also look at some literary examples to help us understand how the enrichment of character can enhance and inform a novel.
You'll leave the final session with everything you need to bring your novel to life – the inside track on at least one of your main characters, and the framework to build meaningful, believable inner worlds for all of your future creations too.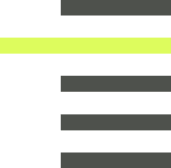 This course will run over four Saturdays, 10am–4pm, comprising a morning session of teaching, discussion and exercises running 10–1.30pm, and structured afternoon writing time from 2–4pm. There will also be one guest session on Sunday 13 March.
Course
Programme
Session 1
Saturday 5 March, 10.00–16.00
Session 1
Session 2
12 March, 10.00–16.00
Session 2
Session 3
19 March, 10.00–16.00
Session 3
See remaining sessions
Tutor
Arabel Charlaff
Max Porter
Profoundly useful and interesting... absolutely fascinating and thought-provoking.
Profoundly useful and interesting... absolutely fascinating and thought-provoking.

Browse the Reading Room
From author interviews and writing tips to creative writing exercises and reading lists, we've got everything you need to get started – and to keep going.
Recommendations from Faber