Twelve-week Mentorship
Over the course of three months, get personalised, invigorating support from a successful writer as you develop your craft.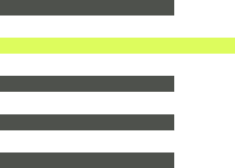 The time
and space
you need
Spend dedicated time working on your writing, with regular feedback from an established author to guide you.
Over the course of four meetings, your mentor will read up to 40,000 words of work and offer advice, prompts, exercises and reading suggestions to aid you, both during the mentorship and beyond. Your mentor will also select two Faber titles for you to receive to help you keep writing after the mentorship has ended.
Who is this
programme for?
This programme is ideal if you're looking for a sustained period of writing with the guidance and support of a mentor – whether you're working on a novel or work of non-fiction, or several short stories or poems.
You'll have the accountability of regular deadlines and your mentor's feedback to inform your work over the three months. If you're looking for a mentor to read more of a longer project, our nine-month programme might be a better fit.
Submission lengths

Before initial meeting: Up to up to ten thousand words (fiction) or six poems (poetry)
End of month one: Up to up to ten thousand words (fiction) or six poems (poetry)
End of month two: Up to up to ten thousand words (fiction) or six poems (poetry)
End of month three: Up to up to ten thousand words (fiction) or six poems (poetry)
Schedule
Over three months you'll have four 45-minute meetings with your mentor, with writing time between each session. Ahead of your introductory meeting you'll have the chance to send work to your mentor, who will give you detailed feedback and advice on how to continue.

At the end of each month you'll send more work to your mentor, to be discussed in one of your 45-minute meetings.
At the start of month two your mentor will recommend and send two Faber titles to you. You'll also get a free place on one of our regular masterclasses.

Masterclasses
Applying for a mentorship
Covering letter
Tell us about yourself, your writing and what you're hoping to achieve from your mentorship. If you'll be working on a specific project, a brief synopsis of this will be really helpful in matching you to a mentor.
Writing sample (up to 1,000 words)
This doesn't have to be from the project you're planning on working on during the programme (although if it is, great!). What we're looking for here is something to give us an idea of your style and genre, so that a potential mentor can get a feel for your writing.
Submit your application
When you're happy with your documents, upload them on the relevant programme page. We'll get in touch if we need any further information, and will get to work finding the right mentor for you.
Browse the Reading Room
From author interviews and writing tips to creative writing exercises and reading lists, we've got everything you need to get started – and to keep going.