Start Your Memoir
Join celebrated memoirist and teacher Patti Miller to break down the barriers to beginning your memoir.
Level
What do these levels mean?
Time
Monday–Friday, 10.00–16.00
14
Spaces left
14 in stock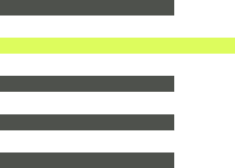 Throw yourself into
your story
This five-day intensive course will set you on the journey of writing your memoir or autobiography. In a creative and supportive environment, it offers ways of accessing memories and recognising their inherent shape, of finding your writing voice, of bringing the details to life, of creating the lived reality of your experience on the page and finding its structure.
You will also explore the difficulties of truth-telling, including the issues of the borderlands with fiction and the problem of self-indulgence. There will be some readings and discussions and lots of writing and workshopping, with individual comment on your work. It is skills-based and will encourage and extend both beginners and more experienced writers. The course will be based on the text Writing True Stories by Patti Miller, from Routledge.
Is this the right
course for me?
Whether you're looking to write about your own life or someone else's, this course will explore the many possibilities the genre has to offer. You don't need to have taken any courses before but the course is also not designed for complete beginners and is best suited to students who have already experimented with some form of writing.
This course runs for five days, from 10.00–16.00, at Faber's offices in London. Each day will be divided into two sessions: a morning session, a lunch break and a second session in the afternoon. Click 'See Remaining Sessions' to find more detail about each day.
Course
Programme
Session 1
Monday 24 October, 10.00–16.00
Beginning ...
Session 2
25 October, 10.00–16.00
Observation, showing and telling...
Session 3
26 October, 10.00–16.00
Voice and truth...
See remaining sessions
Tutors
Patti
Miller
Patti Miller is the author of ten books, three of which are writing texts: Writing Your Life; The Memoir Book and Writing True Stories...
More About This Tutor
Patti Miller
Location
Bloomsbury House
74 - 77 Great Russell Street
London WC1B 3DA
Covid
While we hope this course will take place in our London offices as normal, we're always monitoring the situation with COVID-19, both nationally and locally, very carefully. We have extensive Covid safety measures in place in Bloomsbury House and are continuously re-evaluating these according to and beyond current Government guidelines.

Should any change in situation regarding the virus require us to move a portion of your classes online, we now have both the expertise and the technology to do so without disrupting your experience with us. If we do need to pursue this option, using video-conferencing software and our bespoke virtual classroom, we will also offer a discount for the affected sessions.

Find out more about our Covid safety measures and refund policy here.
Browse the Reading Room
From author interviews and writing tips to creative writing exercises and reading lists, we've got everything you need to get started – and to keep going.
Recommendations from Faber