Start to Write Poetry
Kickstart your writing life with a specially designed day of learning and writing from the home of British poetry.
Level
What do these levels mean?
Time
10.00 a.m. – 4.00 p.m.
14
Spaces left
14 in stock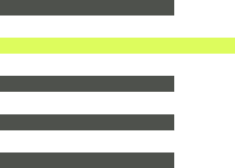 Always wanted
to write poetry?
Start now
Get instant feedback on your poems, learn how to find inspiration all around you, and explore how to start reading – and thinking – like a poet in this one-day introduction to writing poems.
Answer for yourself a deceptively simple question – what is a poem? What makes an effective image? How do you know when a poem is 'finished'? Join acclaimed poet Richard Scott to find out.
Start to Write Poetry is the perfect introduction to writing poetry, and an excellent primer for our longer poetry courses, too.
Schedule
The course will take place at The Bindery, Faber's beautiful new offices near Farringdon Station, using a mix of teaching and discussion time with practical exercises to get you writing.
Inspiration
Everywhere
Poems are responses to the world around us. But how do you know what to respond to? Through a morning of guided writing exercises – thinking about journeys, psychogeography and the celebration of the concrete object, or image, you'll learn to find the seed of a poem in everyday life. We'll also be reading poems together – by poets like Frank O'Hara, Zeina Hashem Beck, Sophie Collins and Mark Doty – and we'll be discussing how to unearth the relevant writing techniques in a poem. There'll also be time to workshop your poems and for you to ask any questions you might have about poetry.
The craft of
the poem
You've got your ideas. Great. Now what? The afternoon will focus on the craft of poetry – line breaks, sensibility, synecdoche, the beginnings of editing – to help you with the idea of drafting and editing. There'll be further reading, of poets like Mary Ruefle and Sharon Olds, more supported writing time and another opportunity for you to ask questions relevant to your own practice.
Richard
Scott
Richard Scott was born in London in 1981. His pamphlet Wound (Rialto) won the Michael Marks Poetry Award 2016 and his poem...
More About This Tutor
Richard Scott
Richard was excellent. He was engaging, knowledgeable, passionate about poetry, and had an excellent presentation style. Even online, everything worked really smoothly and all the tasks were interesting.
Amazing! Richard was so incredibly knowledgeable, encouraging and gentle.
Richard was absolutely fantastic! He had such a warm and compassionate way of delivering the teaching. It felt very supportive of those of us who aren't very experienced in poetry.
The teaching was so rich; I found myself taking so many notes because there was so much new information but it was also paced very well and really easy to understand.
He was engaging, knowledgeable, passionate about poetry, and had an excellent presentation style. Even online, everything worked really smoothly and all the tasks were interesting.
Location
The Bindery
51 Hatton Garden
London EC1N 8HN
How to get here
Faber's office, The Bindery, is well connected by public transport, with Farringdon Station just five minutes' walk away, and stops for several bus routes in the area too. If you're coming from outside of London, the office is a short bus or taxi journey from Kings Cross, Euston and St Pancras stations.
Frequently Asked Questions
Can I bring some poetry I've already written and get feedback from the tutor?
That's not possible on this course, where the focus will be on the writing you do on the day. If you've already got poems you'd like feedback on, you could consider one of our poetry manuscript assessments.
Is it possible to book a place for someone else as a gift?
Yes, absolutely! The quickest way to do this is to book a place using your own details, and then drop us a line at academy@faber.co.uk to let us know the name and email address of the person who'll actually be attending.
The date I'm looking at is sold out. Can I be put on a waiting list?
Yes, this course is a popular one and does tend to book up pretty quickly! We're happy to add you to our waiting list – email academy@faber.co.uk to do this – but it's a good idea to also book a future date you can also make to avoid missing out entirely.
Browse the Reading Room
From author interviews and writing tips to creative writing exercises and reading lists, we've got everything you need to get started – and to keep going.
Recommendations from Faber