Six-week Mentorship
Get advice on a specific area of your writing or work on a short project during this focused, intensive mentoring programme.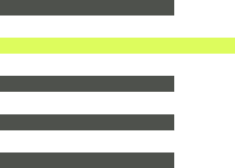 A bespoke
approach
Whether you're coming to us with a specific writing problem or target in mind, or simply looking for a period of regular feedback and support, we're here to help.
Over the course of three meetings, your mentor will read up to 10,000 words of work and offer advice, prompts, exercises and reading suggestions to aid you, both during the mentorship and beyond.
Who is this
programme for?
This condensed mentoring programme is perfect for writers looking to work on a specific area of their writing or a shorter project. Perhaps you'd like a mentor to work with you on your pacing or character development. Or you're looking to write and finish a short story or non-fiction proposal, and would like one-to-one assistance as you go.

This programme would also be suitable if you're working on a longer project but would like a short burst of support from an established writer – maybe you're not sure how to get started, or you've reached the middle and feel as though you've lost the direction and impetus you need to continue.
Submission lengths

Week two: Up to five thousand words (fiction) or three pages of poems (poetry)
Week four: A further five thousand words (fiction) or three pages of poems (poetry)
Schedule
Over the six weeks you'll have three 45-minute meetings with your mentor, with writing time between each session. At your initial introductory meeting you'll have the chance to discuss the specific area of your writing you'd like advice on or outline your short project.

After two weeks you'll send work to your mentor, to be discussed in your second 45-minute meeting in your third week together. In week four you'll again send work, to be discussed and evaluated in your third and final 45-minute meeting at the end of your sixth week.

Applying for a mentorship
Covering letter
Tell us about yourself, your writing and what you're hoping to achieve from your mentorship. If you'll be working on a specific project, a brief synopsis of this will be really helpful in matching you to a mentor.
Writing sample (up to 1,000 words)
This doesn't have to be from the project you're planning on working on during the programme (although if it is, great!). What we're looking for here is something to give us an idea of your style and genre, so that a potential mentor can get a feel for your writing.
Submit your application
When you're happy with your documents, upload them on the relevant programme page. We'll get in touch if we need any further information, and will get to work finding the right mentor for you.
Browse the Reading Room
From author interviews and writing tips to creative writing exercises and reading lists, we've got everything you need to get started – and to keep going.