Short Stories II: Developing the Craft
You've got to grips with the basics – now it's time to make your short stories shine.
Level
What do these levels mean?
Time
Thursdays, 19.00–21.00
£850
£250 / month for 2 months and a £350.00 deposit
This course is sold out. Please click here to request to be added to the waiting list.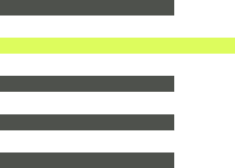 Deepen your
understanding of
the craft
Borges said that good readers are even rarer than good writers – and it's true. In this course, we'll sharpen and hone our stories by reading with every fibre of our being. We'll read classics, and great contemporary stories, we'll read each other's work, and we'll read our own work with new eyes.
Is this the right
course for me?
This course is for those who have already begun writing. Maybe you've taken a couple of writing courses, maybe you're already published, or maybe you've been writing privately for a while and want to take the next step and find readers. Wherever you're at, you've got to grips with the basics, and you want to start making your stories better.
We'll begin by reconnecting with the child in us, who read under the covers by torchlight after lights' out, or put their copy of The Witches in the freezer. We'll read Carmen Maria Machado and Kirsty Logan and think about how myths and fairytales can provide deep wells of sustenance for a whole reading, and writing, life.
We'll read Elizabeth Bowen and Sylvia Townsend Warner and David Constantine and write landscapes of the imagination. We'll look at unusual points of view, with a special focus on the second person narrator, something of an obsession for me, taking in writers from Italo Calvino to Emmanuel Carrère, looking at intimacy and disturbing power dynamics in short fiction. We'll look at how Chekhov can speak to our souls from more than a century away.
We'll think about the stories that will survive us, and what we leave on the page for those to come, taking in visceral stories by Irenosen Okojie and Yan Ge. At the heart of the course will be a trilogy of sessions on Time, from basic chronology to quantum physics. With reference to Tobias Wolff, Lorrie Moore, Lucia Berlin, F. Scott Fitzgerald, Kevin Barry and more we'll think about time and the short story: how to intensify chronology, how to write the moments that lift a story from the pedestrian to the sublime, how to handle tricks of time.
We'll read Mariana Enriquez and Alice Munro and discuss how to shape a story around losses – and unexpected gains.
Lucy will share drafts of her own stories, from the first messages-to-self on her iPhone's Notes, to the copy-edited final version, and we'll discuss the intricacies of the editing process, and how to edit yourself and others well. We'll also discuss what makes a good collection: how to open and how to end, how to have a sense of progression and escalation through, how to have coherence and variation on themes, choosing a couple of tightly-constructed recent collections to read and discuss in their entirety.
Every week we'll begin by an in-depth critique of your work, which everyone will read in advance. Although there will be slots for just two people each session, to allow for a meaningful and helpful discussion, you will be assigned mini-groups of three or four with which to share work every week, and outside of the formal sessions.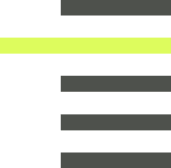 Sessions will take place on Zoom, 19.00–21.00, every Thursday night for twelve weeks. This schedule of topics covered is subject to change, but should give you a good idea of what to expect.
Course
Programme
Session 1
Thursday 19 January, 19.00–21.00
Running with the wolves...
Session 2
26 January, 19.00–21.00
Bowen & Constantine & Sylvia Town...
Session 3
2 February, 19.00–21.00
About suffering they were never w...
See remaining sessions
Exceptional. Lucy is [..] the finest teacher I have had across any course in any subject. Coupled with her prodigious talent and genuine desire to pay it forward, this is a truly outstanding course. World class!
Lucy is an exceptional teacher with an amazing mind. She analyses the short story deeply and thoroughly, fostering great leaps in understanding of the form. This is no formulaic how-to course, but rather a deep dive into multitudinous possibilities.
Exceptional. Lucy is [..] the finest teacher I have had across any course in any subject. Coupled with her prodigious talent and genuine desire to pay it forward, this is a truly outstanding course. World class!
Tutor
Lucy
Caldwell
Born in Belfast in 1981, Lucy Caldwell is the multi–award winning author of three novels, several stage plays and radio dramas...
More About This Tutor
Lucy Caldwell
Browse the Reading Room
From author interviews and writing tips to creative writing exercises and reading lists, we've got everything you need to get started – and to keep going.
Recommendations from Faber