Poetry Salon
Join Richard Scott and Maurice Riordan for this twelve-week intermediate course – find new paths for your work, broaden your understanding of the craft and meet a group of supportive, like-minded poets.
Level
What do these levels mean?
Time
Thursdays, 19.00–21.00
4
Spaces left
£595
£150 / month for 2 months and a £295.00 deposit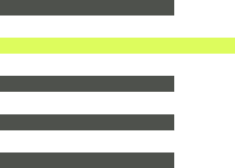 Deepen your
knowledge and
create new work
At the heart of this lively and energetic course is the writing and sharing of new work. In weekly two-hour sessions, you'll be creatively challenged to break free of your comfort zones.
You will be writing new poems each week with the expectation that you will broaden your techniques and intensify your poetic ambitions. Through the close reading and discussion of key texts, you'll also be pushed towards a more rewarding way of reading and engaging with classic modern poetry.
Is this the right
course for me?
This is an intermediate poetry course, which will work best for students who have already begun writing poetry, or who work professionally in another writing field and are looking to turn their hand to poetry.
During workshop sessions, you'll be discussing a range of contemporary poems and learning how to apply their techniques in your own writing, bringing out the areas you want to concentrate on and developing those areas that need improvement.
The course will consist of nine two-hour workshops held via Zoom, supported by a dedicated virtual classroom. Each class will include fifteen/twenty minutes of guided writing time with prompts or, alternatively, a take-home writing exercise.
As part of the course, you'll also receive two thirty-minute tutorials, and there will be a set text, Look We Have Coming to Dover!, which will be discussed during classes and culminate in a reading and Q&A with the author, Daljit Nagra.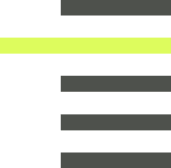 This course takes place on Thursday evenings via Zoom, running from 19.00 until 21.00.
Course
Programme
Session 1
Thursday 27 January, 19.00–21.00
Introductions with Maurice & Richard, then Rapidity and Concision with Maurice
Session 2
3 February, 19.00–21.00
Trivial Pursuits with Maurice
Session 3
10 February, 19.00–21.00
Self-portraiture and Objects with Richard
See remaining sessions
Tutors
Maurice Riordan
Richard Scott
Browse the Reading Room
From author interviews and writing tips to creative writing exercises and reading lists, we've got everything you need to get started – and to keep going.
Recommendations from Faber