Pamphlet Review
Designed for poets preparing a pamphlet for possible publication, this report will offer constructive feedback on a group of up to twenty poems.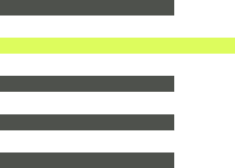 About
this report
For writers with a group of around twenty poems (up to 5,000 words in total), this report will discuss your poetics, your style, and suggestions towards tightening the pamphlet as a whole, and will also provide a close reading of a selection of your poems, with detailed commentary. Your reader will be a published poet, with editorial experience, a deep knowledge of the industry and a passion for the craft of writing poetry.
Is this the right
report for me?
You may be a more experienced poet, hoping to find a publisher for your first pamphlet. Or perhaps you're just looking for feedback on a larger group of poems than our Magazine Submission Review offers. We're very happy to help in either case – just let us know in your covering letter exactly where you are with these particular poems and your plans for them.
Click here to view a sample report
For a report on a pamphlet-length group of around twenty poems, up to 5,000 words


£375
Pricing
This report is suitable for a group of up to twenty poems, totalling no more than 5,000 words. If you have a longer selection of poems you'd like assessed, you could try our Collection Review – or if your requirements fall somewhere between these options, get in touch and we'll be able to advise.
Get in touch
What to submit
Your manuscript
Include all of the poems in a single document, making sure they are clearly titled. This should either be a Word document or a PDF.
A covering note
Tell us a little bit about the poems – their style and themes, and your aims for them. This is really helpful when it comes to matching you with the right reader.
Any additional information
If there's anything else you think the reader needs to know – any additional context or a particular area of your writing you're keen to receive advice on – include that too.
Frequently Asked Questions
How long is standard turnaround versus express?
Our standard turnaround will get the report back to you within four weeks of your booking. If you need it sooner than that, you can request an express turnaround (seven working days) for an additional fee of £100, subject to reader availability.
Recommendations from Faber