Nine-month Mentorship
Receive comprehensive feedback and dedicated support on your project during this extended programme – plus enjoy additional industry insight with two complimentary event passes.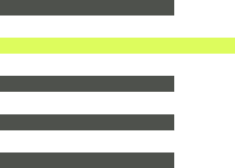 Achieve
your
goals
Take your writing seriously. This programme offers the space for you to develop the routine, discipline and direction that will serve you long after the final session, as well as the tailored support of your mentor to guide your project.
Over the course of six meetings, your mentor will read up to 90,000 words of work and offer advice, prompts, exercises and reading suggestions to aid you, both during the mentorship and beyond. You'll also receive a place on one of our masterclasses and one of our Industry Days, and be sent two free Faber titles, chosen by your mentor, to support your writing journey.
Who is this
programme for?
If you're looking for a longer period of regular contact, advice and feedback, this is the programme for you. For those working on a novel, you'll have the opportunity to get your mentor's input on each stage of the process, and your regular meetings with them should help keep you on track as you write your draft.
It's also possible to condense this programme into six months or expand it over a year, should that better suit your writing schedule or the particular needs of your project.
Submission lengths

Up to fifteen thousand words (fiction) or seven pages of poems
Schedule
Our most flexible mentoring programme, your nine-month mentoring will consist of seven hour-long meetings with your mentor and writing time between each session. After your initial meeting you will send up to fifteen thousand words or seven pages of poems to your mentor, to be discussed in your next meeting.

Your meetings could be every month, completing the mentorship in six months, every six weeks to complete your mentorship in nine months, or every two months to stretch your mentoring to one year, according to your needs and your mentor's availability.

Applying for a mentorship
Covering letter
Tell us about yourself, your writing and what you're hoping to achieve from your mentorship. If you'll be working on a specific project, a brief synopsis of this will be really helpful in matching you to a mentor.
Writing sample
This doesn't have to be from the project you're planning on working on during the programme (although if it is, great!). What we're looking for here is something to give us an idea of your style and genre, so that a potential mentor can get a feel for your writing. (Max. 1,000 words)
Submit your application
When you're happy with your documents, upload them on the relevant programme page. We'll get in touch if we need any further information, and will get to work finding the right mentor for you.
Browse the Reading Room
From author interviews and writing tips to creative writing exercises and reading lists, we've got everything you need to get started – and to keep going.