Memoir and Life Writing
How to write a life – let alone your own? Spend three months in expert company, asking and answering the questions that a memoirist needs to answer.
Level
What do these levels mean?
Time
Thursdays, 19.00–21.00
6
Spaces left
£795
£250 / month for 2 months and a £295.00 deposit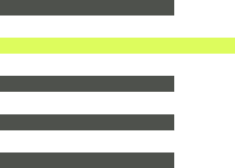 Throw yourself
into writing your
memoir
Each session of this stimulating, deep-dive course will include timed writing exercises and group discussions on the topic at hand, whether that's self, memory, or story. There will also be set homework each week of 1000 words maximum. Three members of the group, in rotation, will share their work with the group so that we can discuss successes, difficulties and how to move our work forward. One of the most informative ways of improving our own writing is finding solutions for others.
Over the course of three months, Miranda will lead sessions on planning, research, structuring and editing memoir and life writing. We will use short exercises to workshop individual students' writing, and which can act as building-blocks within your own work in progress. The course will also include a talk from a visiting speaker who will share her experience of selling on proposal and answer any questions on her experience of the publishing process.
Is this the right
course for me?
This course is suitable for writers who are just starting out, and for those who wish to continue developing their work. You may have been considering your memoir for years, even decades – squirreling away fragments or working by yourself. Or perhaps you've always wondered about how to turn your ideas into a fully realised book-length work, but don't know where to begin. Either way, you want to take your craft to the next level – and this course is the place to do it.
We'll use a comprehensive reading list in class to give a grounding for the discussion around memoir and writing. The suggested reading and Miranda's own A Book of Untruths are recommended to give us inspiration and a context for the ideas. A wider range of books will also be discussed as the course progresses to inform the projects students are writing.
Sample reading:
Alan Bennett – Untold Stories (Emotion & How to Hide It)
Augustine Burroughs – Running with Scissors (Truth or Fiction)
Marguerite Duras – The Lover (Voice)
Laura Cummings – On Chapel Sands (Structuring Story)
Maxine Hong Kingston – The Woman Warrior (Storytelling)
Carmen Maria Machado – In the Dream House (Ethics)
Lemn Sissay – My Name is Why (Finding your Self)
Maggie Nelson – The Red Parts (Time & Place)
Svenja O'Donnell – Inge's War (Guest Speaker)
Please note: the subject matter of sessions as listed below is a guide only. The exact course content will be finalized according to the experience and interests of the group and guest speaker availability. The detail of the course content is at the discretion of the Course Directors and the Faber Academy.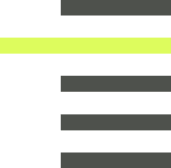 The course will take place on Zoom on Thursday evenings, 7–9 p.m.
Course
Programme
Session 1
Thursday 12 January, 19.00–21.00
Introductory session
...
Session 2
19 January, 19.00–21.00
Finding your Self & is there a Spl...
Session 3
26 January, 19.00–21.00
Truth or Fiction? A tenuous line....
See remaining sessions
Tutors
Miranda
Doyle
Miranda Doyle's family come from the tiny island of Coney in Sligo Bay. She grew up in Edinburgh alongside three brothers and...
More About This Tutor
Miranda Doyle
It was an honour to meet Miranda and especially the group of bright, insightful and interesting women. Each of them had incredible stories to tell and I loved reading their work and hearing their contrasting styles.
It was really so helpful to have Miranda's constructive feedback, help and advice on alternatives and solutions, and it always felt like a positive experience.
Thank you, Miranda, for being an inspirational teacher. You have made me want to write and get the job done. Loved the Svenja O'Donnell talk. And what a nice bunch of people in that room each week.
It was an honour to meet Miranda and especially the group of bright, insightful and interesting women. Each of them had incredible stories to tell and I loved reading their work and hearing their contrasting styles.
Browse the Reading Room
From author interviews and writing tips to creative writing exercises and reading lists, we've got everything you need to get started – and to keep going.
Recommendations from Faber
Founded in 1929 in London, Faber is one of the world's great publishing houses. Our list of authors includes thirteen Nobel Laureates and six Booker Prize-winners.
Visit Faber