Masterclass: Coming at Character from All Angles
One of a series of ten intensive, impactful masterclasses from Faber Academy's Director of Fiction.
Level
What do these levels mean?
30
Spaces left
30 in stock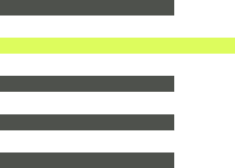 After eleven years directing our flagship Writing a Novel course, helping over a hundred students gain publication deals, Richard Skinner has developed our new series of ten masterclasses. Covering the essential elements of fiction in his fullest, most impactful workshops, this series is perfect if you're looking to sharpen your skills, improve particular elements of your writing, or aren't able to commit to one of our longer courses.

For many writers, character is the holy grail, but what is it? To answer this elusive question, we come at character via their name, possessions, existential situation and action.
Masterclass Tutor
Richard
Skinner
Richard Skinner is a novelist, poet and critic. His most recent book, The Mirror, was described as 'beautifully written . . . immersive . . . captivating' by the Guardian. As Director of the Fiction Programme at Faber Academy, he created the flagship 'Writing a Novel' six-month course in 2009 and since then has helped hundreds of writers find their voice.
Schedule
The course will take place on Zoom, using a mix of teaching and discussion time with practical exercises to get you writing.
Welcome and introductions
Protagonists
When you think about your favourite novels, you've almost certainly chosen them because of their main character. Who are the most compelling characters in fiction for you? Why?
Delving deeper
You've been thinking, talking and writing about your main character, but now they are going to talk to you. If your main character could speak to you, what would they say?
Richard Skinner is a great teacher [...] After every one of his classes, I return to my writing feeling inspired.
The course was so accessible, fun and enjoyable.
Richard Skinner is a great teacher [...] After every one of his classes, I return to my writing feeling inspired
Browse the Reading Room
From author interviews and writing tips to creative writing exercises and reading lists, we've got everything you need to get started – and to keep going.
Recommendations from Faber