Magazine Submission Review
Ready to submit your poems to magazines, journals or websites? Get feedback on a selection of four to six of them first to make sure they'll stand out to editors and readers.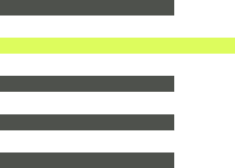 About
this report
A poem is a tricky thing. It can be difficult, once you've written it, to step outside the world it creates – to get a reader's perspective on its logic, its rhythms, its apparent motives. This report – written by a published poet, with editorial experience, a deep knowledge of the industry and a passion for the craft of writing poetry – offers just that, and will help you fine tune your work before you start sending it out for publication.
Is this the right
report for me?
If you're ready to send your work out but want to fine tune your submission to give it the best possible chance of being accepted, this report is perfect for you. Or perhaps you've been submitting already, without success, and would like guidance on how you can improve the odds of seeing your poems in print.
If you're a little bit earlier in your poetry journey, and would like some initial feedback on your work even though you're not ready to try for publication yet, that's absolutely fine too – let us know in your covering letter that that's the stage you're at, and we'll be happy to help.
Click here to view a sample report
For a report on a group of four to six poems, up to 1,200 words


£225
Pricing
This report is suitable for a small group (between four and six) of poems, totalling no more than 1,200 words. If you have a longer selection of poems you'd like assessed, you could try our Pamphet or Collection Reviews – or if your requirements fall somewhere between those options, get in touch and we'll be able to advise.
Get in touch
What to submit
Four to six poems (1,200 words total max)
Include all of the poems in a single document, making sure they are clearly titled. This should either be a Word document or a PDF.
A covering note
Tell us a little bit about the poems – their style and themes, and your aims for them. This is really helpful when it comes to matching you with the right reader.
Any additional information
If there's anything else you think the reader needs to know – any additional context or a particular area of your writing you're keen to receive advice on – include that too.
Frequently Asked Questions
How long is standard turnaround versus express?
Our standard turnaround will get the report back to you within four weeks of your booking. If you need it sooner than that, you can request an express turnaround (seven working days) for an additional fee of £100, subject to reader availability.
Recommendations from Faber