Kickstart Your Novel
Ready to finally throw yourself into writing your novel? This course will give you the structure, propulsion, community and technical knowledge to get the best possible start.
Level
What do these levels mean?
Time
Flexible (see Course Schedule)
7
Spaces left
7 in stock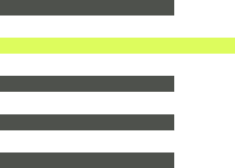 Always wanted to
write a novel?
Start here
How do we ignite the spark of a story to fire up a fully-realised novel? What are the key decisions we need to consider when writing long form prose fiction? This course will dive into story-telling possibilities and explore the 'big picture' questions all novelists need to know, equipping writers with extensive knowledge of novel writing techniques and the confidence to get that book started.
You will finish the course with a compelling opening chapter that signposts the onward direction of travel in the world of their story, plus a practical 'road map' to achieve their individual goal.
Is this the right
course for me?
This twelve-week online course is designed for those who have always wanted to write a novel but weren't sure how to begin, as well as for writers more experienced with long-form prose fiction looking to get a new novel off the ground or re-invigorate their novel ideas.
This course makes a good next step from our Beginners' Fiction course, or as preparation for Writing a Novel.
With individual tutorials at the start and end of the course, discussions with your tutor and fellow students in lively forums, stacks of writing prompts and reading activities, plus a Q&A with a guest novelist, this course will help you find and shape ideas for your novel, and get a novel-length project off the starting blocks.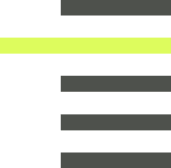 The course lasts for twelve weeks. Each session will open on a Monday.
Course
Programme
Session 1
8 January – 14 January
Ideas: What's your story? ...
Session 2
15 January – 21 January
Genre: What kind of novel could th...
Session 3
22 January – 28 January
Character: Who's in the cast? ...
See remaining sessions
Tutor
Katherine
Stansfield
Katherine Stansfield is a multi-genre novelist and poet. Her historical crime series Cornish Mysteries has won the...
More About This Tutor
Katherine Stansfield
Frequently Asked Questions
What level do I need to be at to take this course?
This course is described as 'improving' and its focus is on honing your existing fiction skills and adding to your knowledge of the craft. This means you don't need to have any experience writing a novel – and you don't need to have started yours yet – but you will need to have an idea (or several ideas) for one you'd like to write. If you have already started writing your novel, that's okay too – although if you feel you're at a more advanced stage in the process, you could consider Writing a Novel instead.
How much time do I need to commit to this course?
We'd usually recommend setting aside five to seven hours per week for this course. If you have more time to spare for your own writing, that's a bonus!
Browse the Reading Room
From author interviews and writing tips to creative writing exercises and reading lists, we've got everything you need to get started – and to keep going.
Recommendations from Faber