Kickstart Your Novel
Take your writing to the next level, and develop both the technical skill and the narrative momentum to really get stuck into your novel.
Level
What do these levels mean?
Time
Flexible (see Course Schedule)
24
Spaces left
24 in stock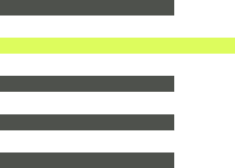 Always wanted to
write a novel?
Start here
Whether you have a new novel idea you'd like to flesh out or are looking to hone your craft as a writer, this practical course will help you explore your potential as a novelist. Spend eight weeks with a small group of fellow writers stress-testing your ideas, broadening your palette of techniques and finding a narrative to sustain your vision. You'll emerge with the first chapter of a novel and an hard-working synopsis to help you take your ideas forward.
Is this the right
course for me?
If you want to write a novel but feel daunted by the task ahead, this course is the perfect foundation. You'll perfect your plot and make sure you have all the technical knowledge you need to get started.
This course makes a good next step from our Beginners' Fiction course, or as preparation for Writing a Novel.
Each week you'll receive valuable feedback from your close-knit group, while finetuning your self-editing skills by responding to other writers' work. There are weekly group webinars or Q&A sessions with your tutor, plus a live chat with a guest novelist. At the end of the course you'll have a one-to-one tutorial with your tutor to discuss your synopsis, story idea and how to take your novel to the next stage.
Every session features downloadable tutor notes and podcast lectures, guided reading and analysis, practical exercises and prompts to keep you writing, as well as exclusive interviews with leading novelists. You'll have dedicated private forums and chatrooms to discuss your work in confidence 24/7, along with around-the-clock moderator support.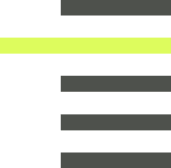 This course is a flexible one, meaning that each session – with the exception of the last, longer one – is open for one week. During that week you're free to work through the materials, join in the discussion and upload your work at any time that suits you. Any live element (webinars with your tutor and your guest Q&A) within a session will have timings confirmed once the course begins, though these usually take place 7–8 p.m. UK time.
Course
Programme
Session 1
17 January – 22 January
Ideas and Inspiration...
Session 2
23 January – 29 January
Character is Plot...
Session 3
30 January – 5 February
Point of View and Tense...
See remaining sessions
Tutor
Susmita
Bhattacharya
Susmita has been a professional writer and teacher since 2005. She won the Winchester Writers' Festival Memoir Prize in 2016 and her novel...

More About This Tutor
Susmita Bhattacharya
Frequently Asked Questions
What level do I need to be at to take this course?
This course is described as 'improving' and its focus is on honing your existing fiction skills and adding to your knowledge of the craft. This means you don't need to have any experience writing a novel – and you don't need to have started yours yet – but you will need to have an idea (or several ideas) for one you'd like to write. If you have already started writing your novel, that's okay too – although if you feel you're at a more advanced stage in the process, you could consider Writing a Novel instead.
How much time do I need to commit to this course?
We'd usually recommend setting aside five to seven hours per week for this course. If you have more time to spare for your own writing, that's a bonus!
Browse the Reading Room
From author interviews and writing tips to creative writing exercises and reading lists, we've got everything you need to get started – and to keep going.
Recommendations from Faber
Founded in 1929 in London, Faber is one of the world's great publishing houses. Our list of authors includes thirteen Nobel Laureates and six Booker Prize-winners.
Visit Faber