Getting Started: Beginners' Fiction
Everything you need to call yourself a writer – discipline, craft skills and a great group of people to work with – in one online writing course experience.
Level
What do these levels mean?
Time
Flexible (see Course Programme)
17
Spaces left
17 in stock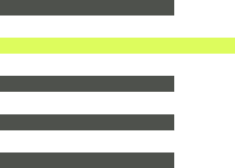 You want
to write.
Start here.
Over eight weeks of learning and support, start getting words on the page and take yourself from curious scribbler to disciplined writer. This self-paced course will teach you to read like a writer and behave like one too, developing good habits and turning inspiration and rough ideas into stories. You'll learn how to engage readers and see your writing improve and improve, with structured weekly peer feedback to help you develop your own work and hone your editorial eye.


Is this the right
course for me?
This course is suitable for complete beginners, and for those looking to brush up their fiction-writing skills. By the end of the course you'll have an understanding of all the important elements and techniques of storytelling, as well as having received constructive & rigorous feedback on your writing, so that you can measure your improvement in a friendly environment of peers.
This is a flexible course, made up of of seven weekly sessions. Each week, there'll be a mix of exercises to complete, prompts, info sheets and stimulus texts, plus a unique forum for that session's discussion, where you can upload your work for feedback from your fellow students. This will be followed by a longer period to complete and submit one or more pieces of fiction totalling 3,000 words.
It's entirely self-paced – you don't have to be anywhere at a particular time, nor complete any exercise to any deadline, except within the week-long duration of the session. When your session opens on the date below, that's when you can first gain access to the course materials – and feedback forums – that make up that week's activities.

You'll need to commit between ten to twelve hours a week for the duration of the course, in order complete the tasks and offer feedback on your classmates' work. Throughout the course, you'll be in contact with your fellow writers via private chatrooms and forums. And afterwards, you'll have the chance to access these forums for smart, informed discussion about your work and the work of others.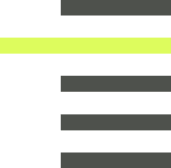 This course is formed of seven sessions – the first six are a week long, while the last, during which you'll complete a longer writing exercise, is open for a fortnight. You'll work through the materials of each session at your own pace during those periods.
Course
Programme
Session 1
9 January – 15 January
Becoming a Writer...
Session 2
16 January – 22 January
Point of View...
Session 3
23 January – 29 January
Character...
See remaining sessions
Tutor
Helen
Shipman
Helen has been teaching people to write for thirty years. She has devised and delivered writing courses from adult classes...
More About This Tutor
Helen Shipman
Browse the Reading Room
From author interviews and writing tips to creative writing exercises and reading lists, we've got everything you need to get started – and to keep going.
Recommendations from Faber
Founded in 1929 in London, Faber is one of the world's great publishing houses. Our list of authors includes thirteen Nobel Laureates and six Booker Prize-winners.
Visit Faber