Five Days to Write a Life
There are many ways in which a life story can be presented but this course aims to understand the story you wish to tell – and to help you tell it well.

Level
What do these levels mean?
Time
Monday–Friday, 10.00–16.00
Out of stock
This course is sold out. Please click here to request to be added to the waiting list.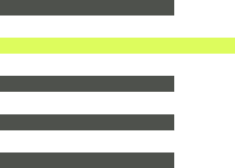 A jump-start
for memoir
and life writing
This stimulating, intensive five-day course is intended for both those beginning their writing journey and those already well on their way to producing a finished manuscript.
With a combination of group discussion, 'quick sketch' and longer exercises each day, additional reading and structured writing time, plus individual tutorials with Julia, you'll finish the week armed with new technical skills, a greater understanding of your craft and plenty of writing under your belt. Each day we'll use examples from key texts to illustrate our theme for the session and to kick the discussion off.
Is this the right
course for me?
Whether you've just started thinking about putting pen to paper, or if you've stalled part-way through writing your memoir, this is the course for anyone keen to throw themselves into writing memoir or biography.
This course takes place Monday to Friday at Faber's offices in Hatton Garden. Teaching time will run from 10 a.m. until 1 p.m. each day, followed by a break for lunch. Tutorials will then take place in the afternoons and your classroom will be available until 4 p.m. each day for writing time.
Course
Programme
Session 1
Monday 15 January, 10.00–16.00
The Story You Wish to Tell...
Session 2
Tuesday 16 January, 10.00–16.00
Finding a Voice...
Session 3
Wednesday 17 January, 10.00–16.00
Deciding on a Structure...
See remaining sessions
Tutor
Julia
Blackburn
Julia Blackburn was born in London in 1948, the daughter of the poet Thomas Blackburn and the painter Rosalie de Meric. Her first book...
More About This Tutor
Julia Blackburn
Location
The Bindery
51 Hatton Garden
London EC1N 8HN
How to get here
Faber's office, The Bindery, is well connected by public transport, with Farringdon Station just five minutes' walk away, and stops for several bus routes in the area too. If you're coming from outside of London, the office is a short bus or taxi journey from Kings Cross, Euston and St Pancras stations.
Browse the Reading Room
From author interviews and writing tips to creative writing exercises and reading lists, we've got everything you need to get started – and to keep going.
Recommendations from Faber