Fiction Skills: Research
Learn how to convert dry facts and higgledy-piggledy materials into compelling stories packed with atmosphere.
Level
What do these levels mean?
Time
Flexible (see Course Schedule)
7
Spaces left
7 in stock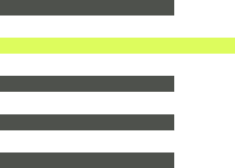 Add depth and
authority to your
writing
This four-week course shows how to take the raw material from internet-trawling, library sessions or your own notebooks and diaries and turn it into engaging writing. You will be encouraged to use background reading to kick-start the creative process, and explore ways to use research material to transform a nice story into something more unusual, more credible and more substantial. Whether you write fiction or non-fiction, you'll draw on facts, research and personal experience.
Is this the right
course for me?
This course is part of our online Fiction Skills series, designed for writers looking to finesse technical aspects of their writing. It's suitable for both fiction and non-fiction writers, and while you don't need to be an experienced writer, if you're a complete beginner it might be better to start with one of our starting out courses.
Over two fortnight-long sessions, you'll work through guided reading, practical exercises and creative writing prompts. You'll have video introductions to the topics covered from your tutor, and instructions and tips on how to craft a satisfying story.
You'll be joined by a supportive group of fellow writers to read, discuss and feedback on your work, and we'll host forum discussions about hooking and keeping your readers engaged with your setting. We'll give you guidance on how to turn a sharp lens on your creative work and become a better editor of your writing, as well as honing those skills giving feedback to your classmates.
You'll have a special Q&A forum to keep in touch with and post your critical writing questions for your tutor during the four weeks. And at the end of the course, you'll find carefully curated additional reading and resources so you can take your interests further, as well as the opportunity to produce a piece of writing of up to 2,000 words based on one of the exercises you've worked on during the course.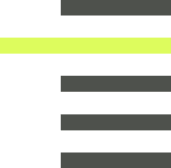 Tutor
Philip
Marsden
Philip Marsden is the award-winning author of a number of works of travel, history and fiction, including The Bronski House...
More About This Tutor
Philip Marsden
The course consists of two fortnight-long sessions, which you work through progressively with a small group of peers, your tutor and a moderator. There's no need to log on at a certain time each week – as long as you complete the set assignments and peer feedback by the end of each session, you can work at any time of the day or night.
Course
Programme
Session 1
13 February – 26 February
Approaches to research...
Session 2
27 February – 12 March
Putting research on the page...
See remaining sessions
Browse the Reading Room
From author interviews and writing tips to creative writing exercises and reading lists, we've got everything you need to get started – and to keep going.
Recommendations from Faber
Founded in 1929 in London, Faber is one of the world's great publishing houses. Our list of authors includes thirteen Nobel Laureates and six Booker Prize-winners.
Visit Faber