Collection Review
Put your poems through their paces with an in-depth evaluation of your entire collection.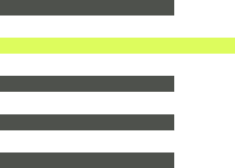 About
this report
If you have a collection-length group of poems (up to fifty, totalling 10,000 words or less), this report will give you feedback from a published poet on the overarching style, themes and poetics, as well as a close reading and detailed commentary on a selection of poems.
Is this the right
report for me?
For this report, you might be an experienced poet, preparing your first collection for submission to publishers. Or perhaps you've been developing your skills and now have a body of work you'd like feedback on in order to begin finessing and shaping your poems at a more advanced level.
Click here to view a sample report
For a collection-length group of around fifty poems, up to 10,000 words

£500
Pricing
This report is suitable for a full collection of up to fifty poems, totalling no more than 10,000 words. If you have a longer selection of poems you'd like assessed, get in touch and we'll be able to advise on reader availability and price.
Get in touch
What to submit
Your manuscript
Include all of the poems in a single document, making sure they are clearly titled. This should either be a Word document or a PDF.
A covering note
Tell us a little bit about the collection – the poem's styles and themes, and your aims for the work. This is really helpful when it comes to matching you with the right reader.
Any additional information
If there's anything else you think the reader needs to know – any additional context or a particular area of your writing you're keen to receive advice on – include that too.
Frequently Asked Questions
How long is standard turnaround versus express?
Our standard turnaround will get the report back to you within four weeks of your booking. If you need it sooner than that, you can request an express turnaround (seven working days) for an additional fee of £100, subject to reader availability.