Advanced Poetry
If you're a committed aspiring poet hoping to take your writing to the next level, join Maurice Riordan and Richard Scott for this six-month course at the home of British poetry.
Level
What do these levels mean?
Time
Flexible (see Course Programme)
Application Deadline
Sunday 14 Jan 2024
15
Spaces left
£2750
£400 / month for 5 months and a £750.00 deposit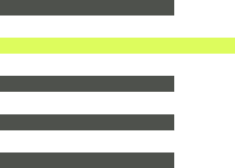 Dedicate
six months
to your craft
Faber has been at the heart of poetry for near 100 years – from Eliot to Plath to Heaney and through to today's diverse and celebrated poets. Where better to work on your own poems? Combining the rigour and camaraderie of Faber Academy's London courses with the flexibility of the online space, this newly redesigned six-month poetry course is for the serious, committed poet working towards a first pamphlet or collection.
Is this the right
course for me?
This is an advanced course, so you'll already have experience writing poetry, whether you've been learning the craft on your own or have taken previous courses. You'll be motivated to develop your skills further, and will be open to experiment with new techniques, forms, and perspectives. You'll be keen to build up a body of work, writing within the community of a like-minded and committed group of poets.
'A poem,' the Australian poet Les Murray said, 'comes from the unconscious mind, the conscious mind, and from the body.' In this course, you will be prompted to stimulate your latent imagination, to discover and activate potent material, and find confidence in your own distinctive voice. You will also learn, or re-learn, poetry's demanding skills in an informed and disciplined context. You will acquire the habit of reading with the predatory instincts of a practising poet, so you possess the technical know-how, discriminating ear and self-critical awareness to push your own work to the highest standard.
Follow an intensive schedule that includes week-by-week input from the tutors – with writing tasks, exemplary poems, reading recommendations and considered feedback. The 24 sessions provide a substantial and coherent online programme, which combines regular live Zoom classes lead by the tutors with online resources you can access in your own time. You are also encouraged to share work and ideas with your fellow poets, and to interact critically and supportively within the group. In addition, the course comes with one-to-one tutorials with Maurice and Richard, with expert tips and guidance, and with four acclaimed poets as guest readers and tutors.
The course is tuned both to the innovative practices of contemporary writing and to the enduring principles of poetry through the ages. You will encounter a diverse spectrum of styles and voices, and will be encouraged to experiment in new directions and to exert your imagination with fresh intent – while always maintaining a central focus on the development of your own poetry.
A key feature of the course will be its one-to-one feedback sessions. Each student will have one hour's individual tutorial time between Richard and Maurice, as well as ongoing feedback opportunities within the group.

This is a course with a dynamic overall structure designed to enable everyone to advance their writing incrementally over the six months. The cumulative objective is for you to assemble a pamphlet-long portfolio of workshopped and redrafted poems in that period.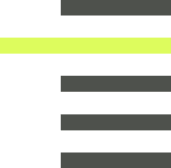 This course will feature a mix of 'live' group teaching, one-on-one conversations with the tutors, reading prompts, writing exercises, workshopping, forum discussions and guest tutor session. There will be a weekly group video conference between 19.00 and 20.30 on Monday evenings. Please note there will be an Easter break between sessions 8 and 9,
Course
Programme
Session 1
Monday 5 February
The Art of Improvisation...
Session 2
12 February
The Reader Over Your Shoulder: Edi...
Session 3
19 February
Rapidity and Concision...
See remaining sessions
How to Apply
Click 'Apply now' and you'll be prompted to upload the documents detailed below. Remember that when reading your application, tutors are looking to get a sense of you as a poet and as a potential member of the group – so both parts of your application are as important as each other.
Covering letter
Tell us what you want to get out of the course, what sort of writing experience you've had, why you've chosen us and why you've decided to do it now.
Four to six poems
These should total no more than 1,200 words, and give the tutors a good idea of your style and voice. We're happy to accept prose poems, and will also accept translations although we can't guarantee we'll have a reader who speaks the original language.
Submit your application
That's it! We'll aim to respond to all applications within ten days of the application deadline.
The Faber Academy
Scholarship Programme
There is a scholarship place available on this course for a writer who otherwise could not afford to attend. We particularly welcome applications from writers of colour, disabled writers and LGBTQ+ writers.
To apply, please email your covering letter and a single document of four to six poems (both as Word docs or PDFs) to academy@faber.co.uk, with the subject line 'Scholarship Application: APO3'. The full terms and conditions and more information about our scholarship programme can be found below.
Find out more
Better than any MA. The most generative, supportive, inspiring environment any budding poet could wish for. […] Life changing. Do it
Without exaggeration, this Faber course, in form and design, has given me new life-blood as a poet. I'd do as many Faber courses as I possibly could, it was so expansively invigorating.
The Faber Academy program was one of my true poetic educations. […] The formative enquiry I received at the academy was impeccable.
[L]earning was driven by the sheer joy of reading contemporary work and being part of that […] community. We were unquestionably welcomed as serious writers and peers and that level of trust was easy, natural and empowering.
Faber Academy was such a jewelbox for me. I really felt pushed and challenged; I read poems I'd never read before […] and wrote poems that I never would have been able to write otherwise.
We were immersed in theory, practice and technical challenges, which didn't feel like work at all – just a group of friends sharing ideas.
I loved the Faber Poetry course. It freed my writing and gave me confidence to pursue my ideas in new ways.
Where an MFA has been financially and physically inaccessible to me […] this Faber course left me feeling like I'd had the intensity of depth of that experience from my own home, and I wasn't disappointed.
What was most powerful about the course was placing active aspirant poets together and getting them into contexts where they could write.
It was a wonderful experience. Can't thank you enough.
It was very creative but also intellectually challenging which I liked [...] It has got me through the last six months. It's been amazing and I will be recommending it widely.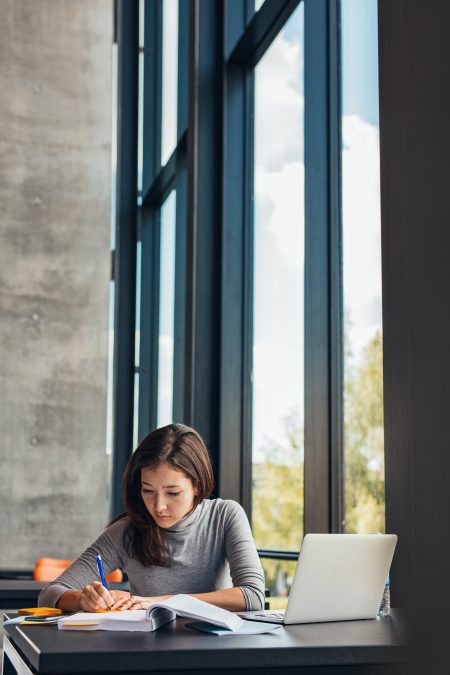 Frequently Asked Questions
What level do I need to be at to take this course?
The course is the practical equivalent of an MA, so it's for those who have a serious interest and commitment to reading and writing contemporary poetry. We'll expect you to be familiar with contemporary poetry, and to be writing poems seriously with an eye towards publication. The tutors won't be teaching the basics of poetry on this one, so it's important to have either had a fair amount of experience of writing and self-studying, or perhaps to have taken a course of some kind in the past​.
How much contact will I have with the tutors during this course?
You'll see a lot of both tutors during the six months – as well as regular live Zoom classes (led by either Maurice or Richard), where you'll be discussing the week's poems, and receiving tutor instruction and timed writing exercises, there will also be four thirty-minute tutorials over the length of the course.
Can I pay the fee in instalments?
Yes, there's an instalment plan available for this course. This consists of a £750 deposit followed by four monthly instalments of £500 once the course begins. If your application is successful, you'll be able to opt to pay in instalments when accepting your place.
Browse the Reading Room
From author interviews and writing tips to creative writing exercises and reading lists, we've got everything you need to get started – and to keep going.
Recommendations from Faber