Manuscript Assessment
Whether you've just finished a first draft or are preparing to submit to literary agents, get professional feedback on your manuscript from an industry expert.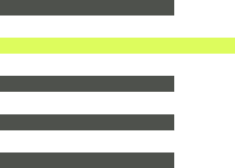 About our
manuscript assessments
We offer six types of assessment, across both prose and poetry, designed to provide guidance for writers at each stage of the process. It might be that you've just finished a draft and you're not sure how to edit it, or that you've had a few passes from agents or publishers and would like a fresh pair of eyes to show you where things could be improved. Or you might have just started a new project and want to make sure you're on the right track. In all of those cases, a professional reader's report will be able to help.
Our readers are all industry experts with a wide range of interests and specialisms, enabling us to ensure your work is always sent to someone who understands the area of the market you're writing in as well as the technical aspects of structure and style.

They'll be looking at the manuscript's technical strengths and weaknesses as a work of fiction, narrative non-fiction or poetry, and giving you an honest appraisal as well as constructive advice on what to do next. It's also important to us that they give you feedback relevant to your own aims for the manuscript – whether that's commercial publication or something more specialised. Every book is different and your reader will approach yours on its own terms.




How it works
Choose the right report for you
Once you've selected a report from the options below, you'll be prompted to upload the required documents. A member of the team will check everything's in order and get in touch if we need any more information. And if you're not sure which report is the best fit for your project, get in touch and we'll be happy to advise.
We'll find the right reader
Once we've done that, we'll approve your submission on our system and you'll be able to book and pay for your report. If our standard four-week turnaround doesn't work with your schedule, you'll be able to book a seven-day express option for an additional fee, subject to reader availability. Your documents will then go off to the reader.
Your reader will assess the manuscript
You'll then receive your report within your chosen turnaround time. Your report will give you feedback on what's working and what's not in the manuscript as it stands, and provide clear action points for your next steps.
Our Reports & Pricing
Prose Assessments (3)
Submission Review
Ready to send your book out into the world? Have your submission documents reviewed to make sure everything's in the best possible shape to impress your dream agent.
£250
For covering letter, synopsis and fifty pages
A 1,000 word report on your documents
Advice from a submissions expert
Suitable for fiction, short stories and some non-fiction
Full Report
Our most comprehensive report – a full MOT on your manuscript.
From
£375
For a completed manuscript
A 2,000 word report on your entire manuscript
Advice on structure, style, plot and character
Suitable for fiction, memoir and short stories
How's My Driving?
An honest assessment of your work-in-progress, with advice on what's working well and points to address as you continue writing.
£225
For up to 30,000 words plus a synopsis
A 1,000 word report on your work-in-progress
Feedback on the draft so far plus your plans for the rest
Suitable for fiction, short stories and some non-fiction
Poetry Assessments (3)
Magazine Submission Review
Ready to submit your poems to magazines, journals or websites? Get feedback on a selection of four to six of them first.
£225
For a report on a group of four to six poems, up to 1,200 words
Suitable for poets preparing to submit poems to magazines or journals, or just looking for some early feedback on their work
Advice on your poetics and style across all of the poems, along with a close reading of one or two of them
Pamphlet Review
Designed for poets preparing a pamphlet for possible publication, this report will offer constructive feedback on a group of up to twenty poems.
£375
For a report on a pamphlet-length group of poems, up to 5,000 words
Suitable for poets preparing their first pamphlet, or looking for feedback on a longer group of around twenty poems
Advice on your poetics and style across the work, along with detailed commentary on a selection of the poems
Collection Review
Put your poems through their paces with an in-depth evaluation of your entire collection.
£500
For a report on a collection-length group of poems (up to 10,000 words)
A comprehensive evaluation of your collection
Detailed feedback on the collection as a whole, and a close reading of a selection of the poems
Sample
Reports
These sample assessments are designed to give you an idea of the kind of feedback each report might offer you. They may look a little different depending on the genre you're writing in and your specific requirements – get in touch if you're not sure how an assessment might work for your project.
I used Faber Academy for a Submission Review as well as a Full Report [...] The feedback was detailed, encouraging, and constructive, and I have no doubt that it ultimately helped me to find a wonderful agent and publisher.
Thank your reader hugely for this report; it is insightful and perceptive and has given me a great deal to think about and work with. I am so excited now to get back to drafting.
I appreciated their thoughtful and detailed feedback. Their letter shows they have a clear-eyed view of the book – both its strengths and weaknesses. Their vision of the plot makes a lot of sense, and I'm excited to revise using their suggestions.
The feedback was detailed, encouraging, and constructive, and I have no doubt that it ultimately helped me to find a wonderful agent and publisher
Frequently Asked Questions
How do you get published? If my reader likes my manuscript, will Faber publish it?
There are many routes to publication once you've put the final finishing touches to your manuscript. If your reader thinks your manuscript has real potential, they may suggest agents who might like it too and advise you to begin the submission process. But there is no direct route from Faber Academy's assessment service to Faber's editorial team, who don't currently accept unagented submissions (with the exception of poetry – you can find out more about that here). When it comes to prose, we'd always generally advise you seek representation before approaching publishers – your chosen agent will be able to submit to Faber when the time comes, if they feel we're the right home for it. If you don't feel that securing agent representation is the right path for you, you can often submit directly to smaller independent publishers, or keep an eye out on social media for open submission periods from some of the bigger houses.
Can I get in touch with my reader directly?
No. In this process, you and the reader remain anonymous to each other. They don't know anything about you either – we want them to respond to your manuscript and your manuscript alone. Your report is a standalone product, rather than part of a dialogue. Having said that, if you've revised your manuscript in line with your reader's report, and you'd like the same reader to take another look, we're very happy to arrange that. Or, if you're looking for something with ongoing contact and face-to-face feedback, you could consider one of our mentoring options instead.
How long will it take to receive my report?
You'll receive your report within four weeks of booking. If you need it back sooner than that, there's an express turnaround option of seven working days for an additional fee of £100.
Browse the Reading Room
From author interviews and writing tips to creative writing exercises and reading lists, we've got everything you need to get started – and to keep going.
Recommendations from Faber