Advanced Writing Courses
Our advanced courses in fiction and poetry offer the next step for the committed writer – serious writing time, industry advice and expert guidance, along with a close-knit group of fellow writers to keep you on track.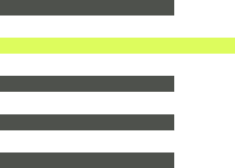 Our advanced
writing courses:
an overview
The tutors on our advanced courses are all experienced writers and you'll hear from industry experts too – you should leave your course with serious work done on your project and a clear idea of what to do next.
Most of our advanced creative writing courses require an application. Individual application requirements will differ from course to course – check the course page for details, or get in touch if you'd like to know more.
Many of our online advanced courses are designed to be flexible, allowing you to fit your writing and reading time around your other commitments. Some of them will feature live elements, requiring the group to be online at particular times.
Who are these courses for?
Writers in need of motivation
If you've been writing for a while but need the structure - and accountability! - to get a longer work finished, our advanced courses are designed to help you get the words on the page
Writers looking to start a career
As well helping you write the book you want to write, we want our advanced students to leave with a clearer understanding of the industry and how to take their next steps into it.
Writers ready to move to the next level
If you have some experience but aren't sure how to achieve more with your writing, our advanced courses are all about broadening your technical palette, deepening your knowledge of your chosen genre and refining your voice.
Advanced Writing Courses (
8

)
Novel Writing
A comprehensive six-month writing course for the serious writer, with access to some of the biggest names in publishing.
Level
What do these levels mean?
Tutors
Richard T. Kelly, Sarah May, Nikesh Shukla
Advanced Course Tutors
The tutors on our advanced poetry and fiction courses are all successful published writers themselves, as well as experienced teachers.
I've taken a lot of writing classes from a lot of different organizations in and since university, and this was by far the best.
classes from a lot of different organizations in and since university, and this was by far the best.
Frequently Asked Questions
What is advanced creative writing? Do I need to have taken other creative writing courses to enrol on an advanced course at Faber Academy?
Advanced creative writing courses aim to deepen your understanding of the craft – be that poetry or prose – at a technical and stylistic level, encouraging you to develop your voice and finish a project, whether that's a novel or a collection of poetry. Our Writing a Novel and Advanced Poetry courses, for instance, are designed to be practical alternatives to a creative writing MA. That doesn't necessarily mean you need to have taken a course before to take one of our advanced courses; it might be the case that you've been honing your writing by yourself for some time and feel like now is the right point for you to sign up for something a bit more formal. Or you may have been on one or several shorter courses, either with us or other institutions, and now feel ready to study at a more advanced level.
I don't think I'm at an advanced level yet. How can I improve my writing skills?
It's advice you'll probably hear a lot, but read! Read as widely as you can, in the genre you'd like to write but in others, too. And practise – again, as much as you possibly can, whether it's responding to creative writing exercises or prompts, or working on your own projects. Sharing work with a trusted writing friend or writing group can really help you figure out where your strengths are and which areas you might need to work on a little more. And shorter courses – whether it's something focused on a specific area, like one of our masterclasses, or a twelve-week intermediate course – may also help you build your confidence and feel ready to take on an advanced level class.
How do you ensure that everyone in my group will be at the same level as me?
Most of our advanced courses are selective, meaning they have an application process. When the tutors and Academy team are working through applications, we're looking to build groups who will work well together as well as benefiting from the course itself. Part of this is to do with the standard of writing, to make sure everyone is at the right stage to get the most out of the sessions, but there are lots of other factors involved too – we're also looking for students who will bring a diverse range of experience, ambitions and inspirations with them, as that's what makes for the most interesting and constructive discussions in class.
Can't find the right course?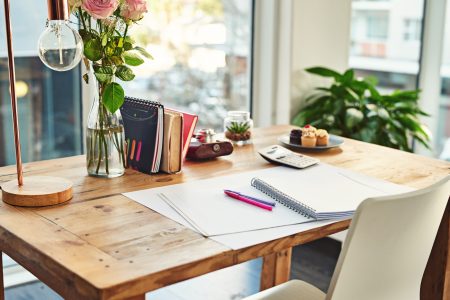 Manuscript
Assessment
Get comprehensive editorial feedback on your manuscript from our experienced readers – whether it's still a work-in-progress or you're preparing to submit to literary agents.
Find out more
Mentoring
We offer a range of mentoring options if you'd prefer to work one-on-one with an established writer to help you shape your project and realise your writing ambitions.
Find out more
Browse the Reading Room
From author interviews and writing tips to creative writing exercises and reading lists, we've got everything you need to get started – and to keep going.
Recommendations from Faber