Freelance Vacancies for Online Creative Writing Tutors and Course Writers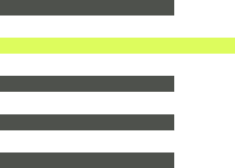 Are you an experienced writer
with a passion for teaching?
Since opening our doors in 2008, Faber Academy has established itself as a thriving creative writing school offering market-leading courses, expert tutelage, and access to a lively global community of writers. Growing from a single course in our inaugural year, our current annual offering includes around one hundred courses tailored to cover the needs of any aspiring or improving author, at any stage in their writing journey, working across a wide range of disciplines.


Based in London, we are currently working to expand our offering geographically, digitally and in terms of accessibility. As such, we are looking to recruit a number of experienced creative writing tutors on a freelance basis to craft and teach world-class courses to students across the globe.
In designing the courses, you will be writing a dynamic programme of sessions around a structured brief provided by Faber Academy, with a deadline of February 2023. These sessions are to be delivered online to an international cohort of students; drawing from a diverse range of texts, creating engaging exercises, and ensuring the accessibility of your content to students with disabilities are central to this role.


Tutoring will commence in March 2023 and focus on delivering these brand new courses to incoming students online. Responsibilities will include allocating work to be done individually, in pairs or small groups, delivering writing exercises/examples, creating and sharing class notes and info sheets, and offering ongoing critical feedback, guidance and support.
Successful candidates will be published authors with a deep understanding of pedagogical values and online teaching. They will have experience of designing and teaching content for an online environment, and show an ability to build a spirit of inclusivity and community in class. In particular, we are seeking candidates who will be able to respond effectively to the needs of the students engaged in distance learning.


Fees are variable depending on the length of course to be written and the subsequent teaching schedule. Please contact Beth Watt (beth.watt@faber.co.uk) if you require more information ahead of your application.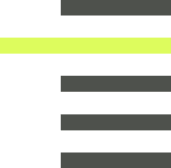 Faber Academy has a history of bringing together pioneering authors with a particular talent for nurturing aspiring writers in a friendly, accessible environment. As the Academy grows, we are looking to expand our expert tutor team to create a diverse community of authors who represent the most exciting elements of the contemporary literary landscape.
If you would like to be considered for the roles, please send a covering letter and CV to academyfreelanceroles@faber.co.uk by midnight on Sunday 9 October 2022.
We welcome applications from any individual regardless of ethnic origin, gender, disability, religious belief, sexual orientation or age. All applications will be considered on merit.
Please note that all personal information which we process in connection with your application will be treated in accordance with our Data Protection Privacy Notice and our Data Protection Policy.
Apply now