COVID-19 Information and Refunds Policy
Faber Academy's primary concern is the wellbeing of our customers, tutors and staff. We'll be closely monitoring all advice from the government and medical sources, and will be actively responding to updates as they're made public. This page details our policies with regards to booking and participating in courses during periods affected by the Covid-19 pandemic.
While we have extensive safety measures in place, frequently exceeding mandated requirements – full details below – there are nonetheless circumstances which may disrupt our in-person courses.
If you have booked a place on a course which is yet to begin, but no longer wish to participate due to changes to the course programme as a result of Covid, then we will be able to offer a full refund up to one week before the beginning of the course.
If you are participating in a course which has begun, and we are required for any reason to close individual classrooms or all of Bloomsbury House – for example because of a local or national lockdown, or because the executive board of Faber has decided it would be in the best interest of the health and wellbeing of Faber staff and students – then it may become necessary to move a portion of your course online. After nearly two years of experience, we have the technology, systems and experience in place to provide a rich online replication of our in-person courses, and we believe that we can offer a very strong replacement for physical teaching. Live sessions will take place on Zoom, and you will also have access to an online classroom within our specially designed Learning Management System for the sharing of work and resources, and to facilitate conversations with your fellow students while you are unable to meet in person.
Despite this, though, we recognise that the online experience – although in some areas and for some students it can offer distinct advantages over physical courses – will never be identical with in-person teaching. For this reason, we will apply a 20% discount of the fees for each individual session affected, in acknowledgement that we're providing a different service than that originally advertised. This discount will be calculated and applied at the end of your course – this may be given in the form of a refund, or deducted from your final instalment payment.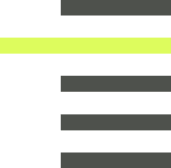 Safety
Measures
Please note: all measures currently in place are under constant review and additional safeguards may be put in place in accordance with government guidance and Faber's own internal health and safety procedures.
For all in-person courses, we will ask all students to provide either evidence of full vaccination (a copy of your vaccination certificate or NHS Covid Pass) or evidence of a negative lateral flow test (taken in the previous twenty-four hours). This evidence will need to be sent through to academy@faber.co.uk at least one hour prior to your arrival at Bloomsbury House for your first class. We'll only need to see evidence of vaccination once, but if you're opting to send us lateral flow test results, you'll need to do so before each session of the course.
While travelling around the building we ask that students wear a mask. While we have ended social distancing outside of meeting rooms, students should be mindful of others who may not be comfortable being in close quarters.

Cleaners will be working in the building during the day, cleaning door handles and surfaces. Hand sanitisers have been fitted throughout Bloomsbury House: as you enter the building, once you pass through reception, by all lifts and in all toilets.
Each classroom has an air purifier and windows will be open where possible. Social distancing may also be in place in your classroom according to current government guidelines. You are not required to wear a mask while seated in the classroom.
The classrooms are also fitted with high-end video-conferencing equipment, so that students who are unable to attend a class due to illness or a requirement to self-isolate can dial in and attend remotely. If, at any stage during your course, you feel you would prefer to attend remotely because of concerns about Covid, you can also do so.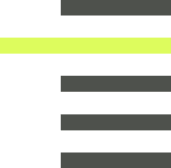 Get in touch – we're on email at academy@faber.co.uk or on 0207 927 3827.

(Please note: the Academy office will be closed for Christmas from 24 December until 4 January. If you're unsure about applying for a course with a deadline during that time, it's best to put an application in and we'll be happy to chat to you about your options in the new year – you can always defer or decline your place if necessary.)