About Us
Since 1929, Faber has helped writers from around the world find their voice. At Faber Academy, we're proud to continue that tradition.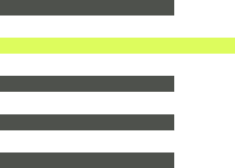 Why us?
As well as having a proven track-record of success – we've helped many of our alumni into their first publishing deals across poetry, fiction and non-fiction – we are, first and foremost, a community of writers. Every member of our team is hugely passionate about writing and reading, and Faber Academy's most fundamental purpose is to support aspiring authors and give them the skills and confidence they need to produce the work they want to.
We provide creative writing courses of the highest quality, with award-winning and experienced tutors, but we're also always working hard to provide the kind of warm, open and synergistic environment that will bring out the best in our students, allowing them to find their story and tell it in a way that is unique to them. The lasting friendships in our classes, who often continue meeting and sharing work years after their course has ended, are as important to us as the awards and bestseller lists our published alumni regularly feature on.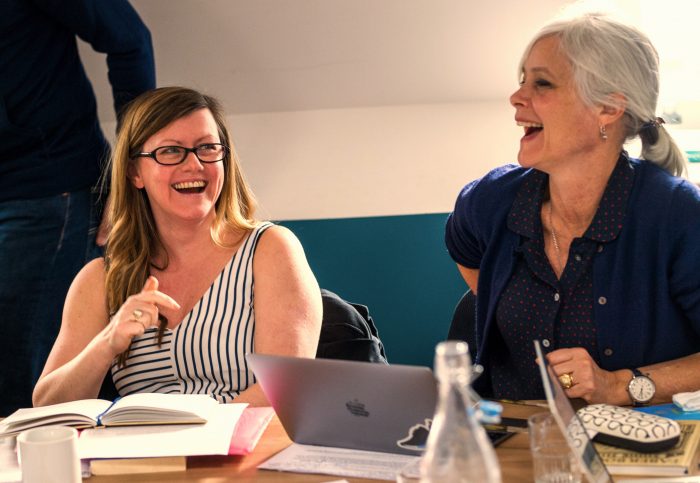 Our
history
Faber Academy was set up in 2008. Since then, we've gone from running one course a year to over a hundred during 2020, as well as having expanded to provide manuscript assessments and mentorships. From small beginnings, we now serve over two thousand aspiring writers a year, at our London offices and online, across a wide range of disciplines and genres.
Faber itself was founded in 1929. Home to some of the foremost voices in fiction, non-fiction, poetry and drama – including T. S. Eliot, Ted Hughes, Harold Pinter, Sylvia Plath, Samuel Beckett, William Golding, Seamus Heaney and Kazuo Ishiguro – Faber continues to publish some of the most exciting writers working today, including Sally Rooney, Max Porter, Simon Armitage, Tsitsi Dangarembga and Rachel Cusk.
Visit
How we teach
Your story, your way
There is no single 'right' way to write, and we do not aim to provide a prescriptive, limiting approach to creative writing. Instead, we offer structure, guidance and support for every student to realise their potential as a writer and to produce their work in the best way they can. We want to arm you with the tools of the craft, but also with the freedom to write in a way that feels true to you and the story you have set out to tell.
A space to be a writer
It's crucial at Faber Academy that – from the very first class – you feel you have permission to take yourself seriously as a writer. We want you to believe in yourself, and to understand that often it's only our inner critics who stand between us and a finished draft. Our classrooms should be a space where all writing ambitions are respected – by your tutor and your classmates, but, first and foremost, by yourself.

Balancing theory with instinct
Writing is a craft like any other, and your craft can be honed through training, practice and feedback. Our job is to provide that. But at the same time, good writing always contains a trace of the inexplicable. And so we'll also help you learn to listen to your own writing instincts. Finding the balance between these two aspects is the key to you producing the best work possible; work that only you could have written.
Our team
Keir
Batchelor
Keir joined Faber Academy as Academy Assistant in April 2022. He works directly with the tutors and students on the running of in-house courses and is always on the other end of the Academy email address to help out with enquiries. He has an undergraduate degree in English Literature and an MA in Creative Writing and enjoys reading a wide variety of poetry and fiction.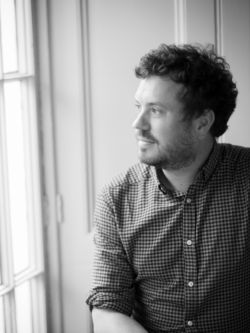 Joey
Connolly
Joey joined Faber Academy as the Academy Assistant in 2014, and since then has held every role the department has to offer. He is now the Director of Faber Academy. In addition, he's been a student and a teacher of creative writing, as well as a critic and a prize-winning author. He founded a literary journal, Kaffeeklatsch, and was Manager of the Poetry Book Fair for several years. He likes to read poetry and literary fiction.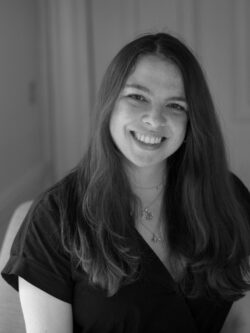 Jade-Louisa
Pepper
Jade-Louisa first joined Faber Academy in 2017 and now works as the Academy Coordinator. She's a voracious reader across all genres, with a soft spot for anything involving magical realism. In her spare time she can be found trying to teach herself Korean or listening to comedy podcasts.
Sarra
Said-Wardell
Sarra recently joined Faber Academy as Academy Assistant. She's responsible for the day-to-day running of classes, and she's the first point of call for Academy students. She has a degree in English Literature and Creative Writing, and she'll read any contemporary poetry you put in front of her.
Beth
Watt
Beth is the newest member of the Faber Academy team, having joined as Online Manager in August 2022. In a previous life she was at the tail end of a PhD in Postcolonial Fiction, but left academia to pursue a career in publishing in early 2020. She lives and works in Newcastle upon Tyne, and mostly reads literary fiction (but will never say no to a true crime tome or the latest Stephen King).
Browse the Reading Room
From author interviews and writing tips to creative writing exercises and reading lists, we've got everything you need to get started – and to keep going.
Recommendations from Faber
Founded in 1929 in London, Faber is one of the world's great publishing houses. Our list of authors includes thirteen Nobel Laureates and six Booker Prize-winners.
Visit Faber